When we choose a car to buy, a career to pursue, a job to take, or a partner to spend a lifetime with, we want to make the right decision. We know it isn't possible, but we still want a straightforward roadmap to a successful outcome.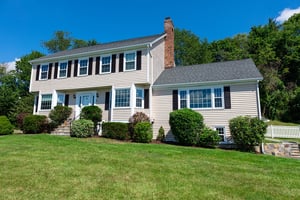 Many Massachusetts first-time homebuyers feel the same way about the home-buying process. Why wouldn't you think that way about purchasing what is likely the most expensive object you will own? Many homebuyers want the puzzle completed, and fast! They want a detour around the bumps in the road and blind curves, so they can buy a home in Massachusetts.
Although there are a lot of things homebuyers can do to make the best decisions when purchasing a home, as well as several pitfalls to avoid, the journey to homeownership is different for everyone. So many factors will impact your path to owning a home, including:
• What type of property will you buy; e.g., single-family, condo, multi-family?
• Where will you buy a place to live?
• With whom will you buy a home (or with no one)?
• What can you afford?
• Do you qualify for a first-time homebuyer program?
• Do you even understand your home loan options?
• Will you receive financial help from family?
• Do you consider yourself a handy person?
• What are your reasons for buying a home?
• How long do you plan to stay in the place you purchase?
• What tools will you use to aid in your decision making?
• Who are the professionals from whom you seek advice?
• How will you choose the professionals you work with before and during the home-buying process?
What are your answers to the questions above? Have you ever considered the answers to these types of questions? Pause for a moment and give them some thought.
These questions are only the tip of the iceberg. Dozens of other factors about your wants, needs, and personality will affect how you search for and buy a home. Your home-buying partner, if you have one, also will play a role. Ultimately, your unique answers to the questions above and others will set the stage for your home-buying journey. You'll have to assess your situation and proceed accordingly.
Will You Make Data-driven Decisions?
Many homebuyers follow the local real estate market, carefully monitoring prices for the type of home they want to purchase. They thoughtfully consider the square footage, lot size, and system upgrades (roof, windows, heating/cooling), as well as improvements to the kitchen and bathroom. Of course, giving thought to these upgrades and improvements assumes you know what these systems cost to replace and remodel and how long they should last.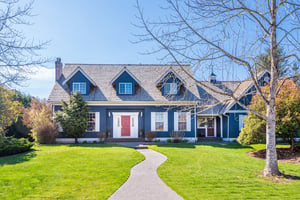 Is the pricing information about upgrades and improvements enough to make an informed decision? No, it's not enough data. One of the most important things that your buyer agent can do for you is a comparative market analysis, which real estate industry professionals refer to as a CMA.
There is no one correct way to create a CMA. Ultimately your buyer agent should provide you with the market data necessary for you to make an informed decision about the fair market value for the home you want to purchase.
There is a lot to consider. For example, do you think a three-bedroom, 1.5-bathroom ranch sells for about the same as a three-bedroom, 1.5-bathroom colonial in similar condition in the same city or town?
As of February 11, 2020, there were 13 ranch-style homes with three bedrooms and 1.5-2.0 bathrooms sold over the previous 12 months in Natick, Massachusetts. The median sale price for those homes listed as ranches on the MLS was $500,000. During the same 12-month period, there were 23 homes with three bedrooms and 1.5-2.0 bathrooms listed as colonials sold in Natick. The median price for those 23 sales was $579,000. Based on the data above, colonial-style homes appear to sell for more money in Natick. It is important to note that colonials tend to be larger than ranches, even with the same number of bedrooms and bathrooms, so the price disparity isn't as significant as it might appear.
While the data comparing ranch and colonial sales in Natick indicated a difference in median price (and a difference in consumer preference), every community's real estate market is unique. In Natick, there were fewer ranch sales than colonials. Some cities and towns will have more ranches, and others have a large number of split-entry homes. Cape-style homes might make up a significant portion of sales in some cities or towns.
How much does a garage affect the price of a single-family home? In the past year in Braintree, Massachusetts, the price difference was 10 percent more for houses with a garage.
As of February 11, 2020, there were 53 houses with three bedrooms, 1.5-2.0 bathrooms, and a garage sold over the previous 12 months in Braintree, Massachusetts. The median sale price for those homes with either one- or two-car garages on the MLS was $515,000. During the same 12-month period, there were 40 homes listed with three bedrooms, 1.5-2.0 bathrooms, and without any garage sold in Braintree. The median price for those 40 sales was $465,500. Based on the data above, homes with a garage appear to sell for more money in Braintree. It is important to note that those homes with garages might have been larger, on average, than homes without a garage.
The key takeaway is that it is a mistake to only "eyeball" what other similar homes are selling for in the area. It's essential to take a look at the specific market data your buyer agent should provide.
Will You Seek Help Wisely?
In 2020, you'd likely seek the help of Google Maps, Waze, or a friend before traveling to an unknown destination. You will also want directions to the closing table. The right buyer's agent, preferably an exclusive buyer agent, is a smart place to start when buying a home in Massachusetts.
You'll also want to choose other professionals wisely, such as your real estate lawyer, your loan officer, your home inspector, and your insurance agent.
[Related: 12 Tips for Homebuyers Moving to Massachusetts]
Buyer Agents: Most home buyers have no idea that not all real estate agents are the same. In a traditional real estate firm, when one agent represents a seller, and another real estate agent from the same company represents a buyer that is purchasing (or making an offer on) the same home, this conflicted representation is called dual agency.
Dual agency must be disclosed and consented to in Massachusetts. A homebuyer that agrees to a dual agency situation gives up his or her right to have their agent be loyal to them since that agent is now also representing the buyer's adversary.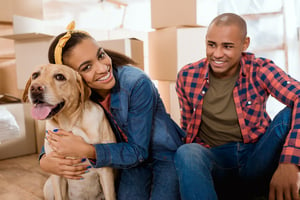 Once a homebuyer gives up that duty of loyalty, the agent can advance interests that are adverse to that homebuyer. When a homebuyer consents to dual agency, his or her agent no longer owes the homebuyer critical fiduciary duties.
For example, a dual agent could know from the seller that a property has a history of water in the basement and also have knowledge that the buyer plans to finish the basement. Not only would the dual agent not have a duty to disclose such information to the buyer, but his or her fiduciary duty to the seller might prohibit it.
To avoid having to disclose dual agency conflicts, Massachusetts allows real estate companies to "designate" a real estate agent at the brokerage to represent the seller and a different "designated" real estate agent at the company to represent a potential homebuyer. A homebuyer must consent to designated buyer agency. The designated buyer agent does owe the homebuyer loyalty, full disclosure, confidentiality, reasonable care, obedience to lawful instruction, and other duties; however, no other agents affiliated with the designated agent's real estate company will represent the buyer. The other agents will not owe the buyer loyalty, full disclosure, confidentiality, or the other duties mentioned above.
If a firm declares that it is a designated agency real estate company, the law allows the firm to be the brokerage on both sides of the transaction, as long as there are different "designated" agents representing the buyer and the seller. In that circumstance, the owner/manager is the dual agent. The designated seller agent at the real estate brokerage owes absolutely no fiduciary duty to the homebuyer.
Does the above sound confusing? It's doesn't have to be complicated. Using an agent that is 100 percent loyal to homebuyers 100 percent of the time is the simple solution.
An exclusive buyer agent is a real estate agent that only represents home buyers and who works at a company that does not list properties of any kind for sale. In other words, there is not any incentive to sell in-house listings. To be an actual exclusive buyer agent, every agent at the company must be an exclusive buyer agent. In such a situation, there is not any possibility of a designated buyer agent or dual agent representing you. Your agent and all agents at an exclusive buyer agent brokerage represent you and only you.
Real Estate Lawyer: Unlike other states that use title companies to certify title to a property and handle the real estate closing, Massachusetts requires an attorney licensed in the Commonwealth to manage the title work and closing. It's a mistake for a homebuyer to purchase a home without legal representation.
A homebuyer's lender will hire a real estate lawyer to represent the lender's interest, and it is not uncommon for a homebuyer to use the same attorney. Homebuyers should be aware that there are pros and cons to using the same attorney as your lender.
When homebuyers use the lender's attorney, they typically save money, and, to some degree, it is more convenient. Commonly, homebuyers pay, as part of their closing costs, the legal fee that the lawyer is charging the lender. A home buyer can hire a separate attorney, but it usually is less expensive to use the same attorney as the lender.
Of course, the closing attorney does have a conflict of interest representing both parties. It is fair to say that in most real estate transactions, the buyer's interests and the lender's interests are aligned. Both want the deal to close in compliance with the agreed-upon terms, e.g., clean, marketable title, etc. and smoothly. On the other hand, the lender is absolutely a separate party to a real estate transaction, and ultimately the parties' interests may go in different directions.
Homebuyers should not merely use the closing attorney their lender suggests. Most lenders use many attorneys to handle closings. Find out who those attorneys are and interview them via email or over the phone, and let your lender know who you want to certify the title and manage the closing for you.
Ultimately, the homebuyer may choose to spend an extra $500 to $1,000 for his or her separate legal representation.
Loan Officer: The first thing to remember is that not every loan officer, which is a professional that works for a bank or mortgage company, handles every type of loan. If a mortgage professional does not offer a particular financing option, he or she isn't likely to mention it to you.
An excellent exclusive buyer agent should be able to provide you with an overview of the various home loan programs and introduce you to loan officers who handle particular mortgage programs.
Another essential thing for prospective homebuyers to remember is that, if you haven't already found a home, the interest rates that a loan officer quotes you are meaningless. Mortgage interest rates rise and fall, sometimes weekly, daily, or even hourly, and a lender likely will not lock in an interest rate until you are within 30 to 60 days before the closing date.
It makes a lot of sense to start the mortgage process by learning about various loan programs and speaking with a couple of loan officers. Speaking with local mortgage companies that have the cash to fund your loan – as opposed to pure mortgage brokers with no money – is a smart place to start.
Insurance Agent: Too often homebuyers are nearing the home stretch, and they mail it in, so to speak, when it comes to obtaining homeowners insurance. Homeowners insurance, which your lender or lawyer may refer to as hazard insurance, is essential. You will want the correct coverage at the right price.
Instead of calling an insurance company directly and speaking to a salesperson, homebuyers should strongly consider obtaining the advice of an experienced insurance agent. Using an insurance agent shouldn't cost you more money and likely will cost you less for better insurance. Working with an agent should make the process of getting homeowners insurance less time-consuming and stressful.
Does the Current Real Estate Market Change Everything?
The most talked-about real estate story in the Greater Boston area over the last several years has been arguably the decline and lack of real estate inventory. How does the current situation impact home-buying behavior?
Melrose, Massachusetts, a popular destination for homebuyers just north of Boston, had 72 single-family and condominium homes on the market on January 31, 2011. Fast forward nine years to January 31, 2020, and the number of houses and condos available for sale was only 14. The average list price of those 72 homes in 2011 was $427,170, well below the $709,014 average list price of the 14 homes in 2020.
Related: Should Massachusetts Homebuyers Buy a Flipped Home?
Real estate markets change. The balance of negotiating power between home buyers and home sellers fluctuates. Over several years, the housing market can experience wide swings in prices and inventory. A national recession or a bull market on Wall Street exposes homebuyers to wildly different home-buying experiences. Mortgage interest rates will influence your decisions, as well. Lower interest rates might fuel price gains or vice versa.
A homebuyer searching in a community that has 11 homes on the market that meet his or her search criteria in a market with falling prices is going to approach the home-buying process one way. A homebuyer with just two homes to choose from in an environment of rising prices will navigate the real estate market differently.
Homebuyers should proceed cautiously. Scarce housing supply leads too often to unnecessary or unwise compromises. Homes that homebuyers would not consider in a balanced market between home sellers and home buyers suddenly receive a closer look and even an offer in a low-inventory environment. The problem is the housing market conditions that pressure homebuyers into making imprudent compromises will not last forever. A road with a lot of traffic is not a better choice in hot real estate markets, and neither is living next door to a gas station or fast-food restaurant. That "three-bedroom" home that requires its occupants to walk through the second bedroom to enter the third bedroom most certainly will be less appealing when homebuyers can choose from more available properties.
The current real estate market matters, and it will impact your home search, the way you make offers, and your negotiation tactics. Market conditions also will shape the way your home-buying competition approaches their home search, thus impacting your own choices.
Speaking of the competition, you need to remember that just because other homebuyers are making bad decisions does not mean you have to make the same bad decisions. For example, in the competitive Boston area real estate market over the past several years, far too many homebuyers have chosen to waive their home inspections to improve their offer to sellers. It's a bad idea for all homebuyers, but particularly first-time homebuyers, and you shouldn't feel compelled to take the same route unless you have tens of thousands of dollars to spare. Impulsive concessions might come back to haunt you. An option to consider is a pre-offer home inspection.
So, Is There a Right Way to Buy a Home?
Is there a right way to buy a home? There is no "right way" to buy a home. There are choices you can make on the road to homeownership that will help you navigate around obstacles and pitfalls and lead you to make more informed decisions. Most importantly, it's all about making informed decisions.
Your situation will mostly direct your home search. Your wants and needs are what matter.
Knowledge is power during the home-buying process. Take the time to educate yourself and surround yourself with professionals with the expertise, dedication, and loyalty to successfully guide you.