A buyer agent should never recommend homebuyers waive their home inspection; however, homebuyers have an option to make their offer more appealing without completely giving up their ability to have the property inspected.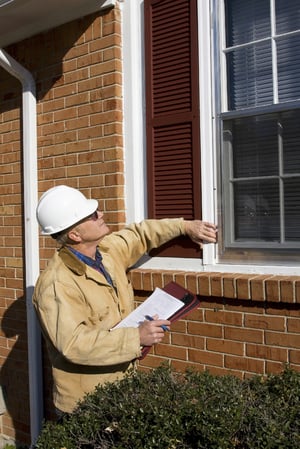 Typically, in a Massachusetts Contract to Purchase, also known as an offer, homebuyers make their purchase contingent upon a satisfactory home inspection.
The home inspection is generally quite broad, covering virtually all aspects of the property and adjacent grounds. Still, homebuyers should be aware of some things a home inspector is not required to inspect.
In a seller's market, or when a homebuyer wants to submit as good an offer as possible because it is a particularly sought after property, the buyer may consider waiving their home inspection contingency. No matter how new or updated a property, there are significant risks for the buyer who chooses not to inspect a home before purchase. An alternative to waiving the home inspection contingency is to perform a pre-offer home inspection.
In an attempt to not violate Massachusetts' definition of a home inspection or the Commonwealth's home inspector's standards of practice, some inspectors refer to the pre-offer inspection as a "consultation." Home inspectors have differing opinions regarding pre-offer home inspections.
What is a Pre-Offer Inspection?
A pre-offer home inspection is usually a partial home inspection done by a licensed home inspector before the prospective homebuyer submits an offer on a property. Typically, it is not a complete home inspection but covers the house's major components, e.g., structure, foundation, roof, HVAC system, electrical, plumbing and safety items. The home inspector typically includes the following in a pre-offer home inspection:
• Structure/Foundation: Building foundation, structural framing, floors, walls, ceiling, and roof framing
• Exterior: Siding, decks, porches, chimneys, windows, doors, stairways, grading, and drainage
• HVAC: boiler/furnace systems, air condition, oil/propane tanks, fuel supply components, and shutoffs
• Roofing: Roof shingles or other material and ventilation
• Electrical: Main panel and sub-panels, if any, breakers and receptacles, service entrance cable, electrical grounds, and disconnects.
• Plumbing: Main plumbing stack, supply lines and shutoff(s), drains, traps, and vent piping.
A pre-offer home inspection might take between 45 and 75 minutes rather than about two hours or more. Home-buying consumers must know what their inspector will check during a pre-offer inspection so that they can make the most informed decision about their offer.
Not every inspector will have the same definition of a pre-offer home inspection. Most inspectors will not walk around an open house with a homebuyer, and a buyer's agent will need to schedule a time for a pre-offer inspection. The more thorough the pre-offer inspection, the better it is for the prospective homebuyer. Some home inspectors will only do "full" pre-offer home inspections.
Homebuyers also should understand that a general contractor is not a home inspector. Asking a contractor to walk around a home to observe the property's condition is not a home inspection.
Why Should a Homebuyer Have a Pre-Offer Inspection?
There are multiple advantages of a pre-offer home inspection: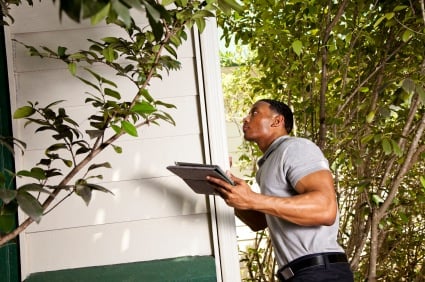 • In a competitive real estate market, homebuyers may feel comfortable waiving their home inspection contingency if they know the condition of major, big-ticket items.
• The homebuyer will have a lot more information about the home, giving him or her confidence that their offer price is fair and representative of the current market.
• If a pre-offer home inspection reveals significant issues, the homebuyer may be able to use that information to negotiate a better price or seller repairs. Of course, a buyer likely will have a pre-offer inspection only in a seller's market or in other competitive situations.
• A pre-offer home inspection might make a homebuyer rethink pursuing the property at all, saving the buyer time and money and reducing the chance of missing out on other homes.
• Requesting (and paying for) a pre-offer home inspection shows the seller that the prospective homebuyer is seriously interested in the seller's home. Though demonstrating that level of interest in itself has pros and cons.
What are the Disadvantages of a Pre-Offer Inspection?
Performing and paying for a pre-offer home inspection does have a few drawbacks:
• A property might go under agreement with another homebuyer while the buyer is arranging a pre-offer home inspection.
• A homebuyer pays for a pre-offer home inspection, and the homebuyer does not have the highest offer, or the seller does not accept the offer for some other reason. It's also possible that the parties reach an agreement, but the transaction falls apart for another reason. Even though a pre-offer inspection will cost less than a full property inspection, it will likely cost between $250-$500. A complete home inspection for a single-family home will typically cost between $600 and $1,200, depending on the home's size and other factors.
• Unlike with a general home inspection, the results might only be verbal and not accompanied by a detailed home inspection report with photos and recommended action items.
Some home inspectors recommend that homebuyers have a full home inspection after the home's closing to understand better their home.
[Related: Massachusetts Home-buying Terms]