Receive a no-obligation referral to an experienced, competent mortgage loan professional that serves Massachusetts, New Hampshire, or Rhode Island.
You can receive a pre-approval letter for free and without any obligation and have your questions about loan programs and the mortgage process answered. Even if you are just starting your home search, obtaining a pre-approval letter is wise. No seller seriously will consider an offer that isn't presented along with a recent pre-approval letter. In addition to having one step of the home-buying process completed, it is an opportunity to learn about the many home loan programs that are available and to have many common questions answered.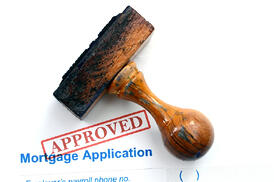 • Do you qualify for a first-time home buyer program?
• Are there low down payment loans available?
• Is your credit score high enough to get a mortgage?
• What if I don't have a 20 percent down payment?
Please fill out the form on this page, so you can learn about first-time home buyer and other loan programs that you may qualify for.
---
"As first time homebuyers, we expected the process to be stressful, long and complicated, but with [your] help our experience was none of those things. From start to finish, the process was painless. [You] took the time to answer our many questions with detailed explanations in terms that we could easily understand." – Francesca L. & James B., Bought in Peabody, MA.
"... thank you so much for helping us buy our very first home. As first-time buyers, we were nervous, and glad to have a buyer's broker on our side. You guided us through each step of the process and took care of all the details with knowledge and care. We are so happy in our new home. It is the perfect place for us!" – Erin T. & Edward S., Bought in Brookline, MA.