One of the costs Massachusetts homebuyers will incur during the home-buying process is homeowners insurance, which is often referred to as hazard insurance. Although you might be focused on a multitude of other costs associated with purchasing a home, homeowners insurance is vitally important to protect you from damage to or the total loss of your home.
The following are seven quick tips to keep in mind when purchasing homeowners insurance in Massachusetts.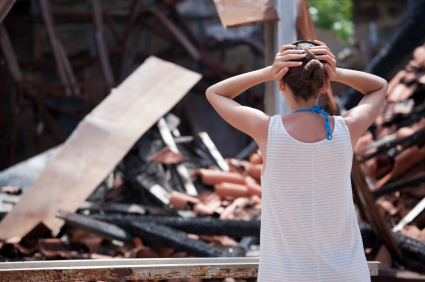 1. Insurance Agents: Instead of calling an insurance company directly and speaking to a salesperson, homebuyers should strongly consider obtaining the advice of an experienced insurance agent. Using an insurance agent shouldn't cost you more money and likely will cost you less for better insurance.
2. Premium Discounts: Besides discounts associated with having multiple policies with the same insurance carrier, you might qualify for a discount based on your association with a trade organization or even the college you graduated from. You should ask whether living near a fire station or fire hydrant qualifies for a discount. New construction might land you a discount, as well as a security system.
3. Liability Insurance: Homebuyers should not overlook the value of liability insurance. Accidents happen, and you'll want to make sure you are adequately covered for any personal injury claims. The liability portion of your homeowner's insurance might even cover you away from home.
4. Higher Deductibles: You will save money by having a higher deductible. In fact, filing even a small claim can result in a premium increase or even cancellation, so it might be prudent to limit any claims to large losses only. If a loss of up to $1,000 or more will not cause a financial hardship for you, consider what you might save every year with a $1,000 or more deductible.
5. Coverage Amount: You'll want coverage for the full replacement value of your home, but remember no one can destroy or steal the land it sits on. The market value of your land doesn't matter and shouldn't be included in your analysis of how much coverage you need.
6. Personal Property: If the value of your personal property exceeds standard coverage amounts, you will want to adjust the policy coverage you purchase accordingly. Also, you need to pay particular attention to property categories subject to special coverage limits, such as jewelry, collectibles, and electronics. The amount of cash covered usually is quite limited, maybe as little as $200.
7. Shop Around: Just like for a mortgage loan, homebuyers should shop around for homeowners insurance or let an insurance agent you trust to do it for you.