You have provided your loan officer with your pay stubs, W-2s, tax returns, bank statements, and other financial documents. The lender has reviewed the documents and provided you with a pre-qualification or a loan estimate. You're all set to go house hunting in Massachusetts or to close, and you'll know exactly how much it will cost you to be a homeowner. Not exactly.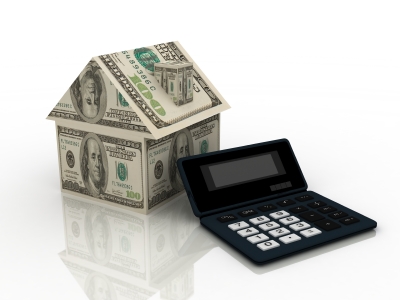 There's more to consider beyond the principal and interest of your monthly mortgage payment when you purchase a home. Many homebuyers are surprised by the number of additional expenses that can be attached to the purchase of a single-family home, condominium or multi-unit dwelling.
Understanding potential near and long-term costs will help you avoid financial stress after the closing. The following are some additional costs you will likely encounter during homeownership.
1. Maintenance and Repairs: There are a number of reasons to keep your home well maintained, but the biggest reason may be to avoid more expensive repairs down the road. Deferred maintenance often leads to more costly repairs in the future. And no matter how well you maintain your home, your roof, your plumbing, and your hot water heater eventually will leak. Appliances, heating systems, and air conditioners eventually will stop working. No home is perfect, especially an older one, but having an understanding of the age of the systems will help you plan and save for major repairs. A good home inspector will not only tell you what might need repair at but also provide you with advice about future home maintenance. First-time homebuyers should ask a lot of questions during the home inspection about proper maintenance and repairs.
2. Private Mortgage Insurance (PMI): If you make a down payment that is less than 20 percent, PMI protects lenders in the case you default on the loan. Monthly PMI costs will depend on your credit score and loan amount. Private mortgage insurance is sometimes just referred to as mortgage insurance or MI. Many first-time homebuyers do not have enough saved for a 20 percent down payment, so mortgage insurance is not uncommon. The ONE mortgage, which has income limits, as well as loan caps, does not require mortgage insurance.
3. Property Taxes: Real estate taxes in Massachusetts will depend on the assessed value of your home, and the tax rate is not the same in every city or town. Property taxes for a small condominium might be $2,400 annually ($200 per month) while a larger single-family home might owe annual taxes in excess of $10,000 per year. For example, a Newton, Massachusetts homeowner who owned property assessed at about $925,000 in fiscal year 2019 paid approximately $10,500 in real estate taxes. In Haverhill, MA, a home assessed at about $350,000 in fiscal year 2019 paid roughly $5,000 in property taxes.
4. Homeowners Insurance: You will buy homeowners insurance to protect you from the risk of a catastrophic loss and to make you whole after a covered loss. If you have a mortgage loan, your lender will require that you maintain homeowners insurance throughout the term of the loan. The cost of homeowners insurance (sometimes referred to as hazard insurance) will depend on a variety of factors, including the value of the home, age, and types of coverages. In Massachusetts, homeowners insurance typically costs between $900 and $1,300 per year for a home between $250,000 and $500,000. Flood insurance, on the other hand, can be quite expensive, adding several thousand dollars to the cost of insurance each year. In many cases, flood insurance makes a home cost prohibitive for first-time homebuyers. If you purchase a multi-family home, you likely will need additional liability coverage.
5. Remodeling, Decorating, and Landscaping: One of the benefits of homeownership is the freedom to update and upgrade your home, but home improvements can be costly. Remodeling a small half bathroom might not cost too much, but an entire kitchen redesign or finishing a large basement is another story. It is vital to plan for and do a lot of research before major renovations. Planning and research can save you a lot of money when it comes remodeling, decorating and landscaping projects. You should always obtain multiple quotes before moving forward with a home improvement project. Your taste also will dictate the cost to remodel. You can freshen up a kitchen with new countertops, a backsplash, and new flooring for less than $10,000; however, a significant redesign can cost tens of thousands of dollars.
6. Seasonal Expenses: Gas and oil heating bills usually surge in the winter months. Electric bills often jump in the summer when your air conditioner is running regularly. The seller might be able to provide you with the annual cost for gas, oil, and electric bills. You might use energy differently than the seller, but at least you'll have an estimate. Homeowners should consider energy efficiency upgrades that will save money over several years. For example, if a home has oil heat but gas available on the street, converting to gas heat after the oil furnace or boiler is fully depreciated may result in significant long-term savings.
7. Homeowners Association (HOA) Dues: Condominium and townhouse complexes will almost always require what is often referred to as condo fees, which pay for a variety of general maintenance items, repairs, and other expenses. Some newer subdivisions might also have an HOA and associated fee for the upkeep of community space. It is wise to review the HOA budget or proposed budget with your real estate attorney. Additionally, it is essential to understand that HOA dues might increase over time. Of course, the HOA will take care of some of the maintenance items that you usually would pay for yourself, if you own a single-family home.
The number of additional costs the list above can be intimidating; however, keep in mind that thousands of people just like you purchase homes every month in Massachusetts. You can reduce risk and stress by seeking out advice from a competent exclusive buyer agent, mortgage loan officer, and real estate attorney.