Massachusetts single-family home and condominium sales both jumped a double-digit percentage in December but were flat for 2019, the Massachusetts Association of Realtors (MAR) reported January 22, 2020.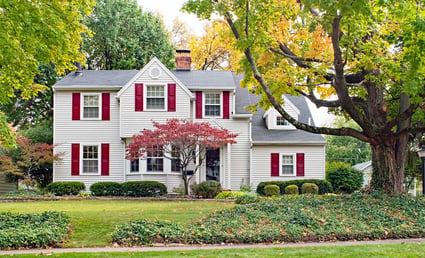 Throughout 2019 the Massachusetts real estate market struggled with declining and historically low inventory. Real estate inventory has been decreasing for nearly eight years.
Single-family home sales increased 12.7 percent in December to 4,737 closed transactions compared to 4,204 sales in December 2018. There were 56,343 houses sold in 2019, 0.3 percent more than the 56,194 single-family homes closed statewide in 2018.
Condominium sales soared 17 percent in December to 1,826 transactions compared to December 2018 when there were 1,561 condos sold. There were 21,829 units sold in 2019 compared to 21,958 in 2018, a 0.6 percent decline.
The median single-family home price in December was at or above $400,000 for the eighth straight month. The median home price rose 9.9 percent to $412,250 from $375,000 in December 2018. Median home prices have increased or been flat on a year-over-year basis for 35 out of the last 36 months. For the entire year, single-family home prices rose 3.3 percent to $413,254 compared to $399,900 in 2018.
Median condo prices increased by 8.7 percent in December to $390,000 compared to $358,635 in December 2018. Condominium prices have risen or been flat for 32 of the last 36 months on a year-over-year basis. Condo prices rose 3.2 percent in 2019 to $390,000 from $378,000 in 2018.
The lack of real estate inventory is an ongoing issue for would-be home buyers. The number of single-family homes has declined 94 times in the last 95 months on a year-over-year basis. In December, available single-family homes plummeted 33.8 percent compared to December 2018. The number of months of supply dropped 37 percent to 1.7 months from 2.7 months in December 2018.
Condominium inventory fell 24.2 percent in December to 2,956 available units, the lowest number of condominiums on the market in any December since MAR began compiling such data in 2004. The number of months of condo supply dropped 27.3 percent to 1.6 months from 2.2 months in December 2018. About six months of inventory is considered a balanced market between home buyers and home sellers.
With real estate prices rising, prospective homebuyers are grateful for low mortgage interest rates. Freddie Mac reported the results of its weekly Primary Mortgage Market Survey for the week ending January 23, 2020. The 30-year, fixed-rate mortgage loan averaged 3.60 percent, with an average 0.8 point, down from 3.65 percent the previous week. During the same week last year, the 30-year note average 4.45 percent.
"Rates fell to the lowest level in three months and are about a quarter-point above all-time lows," Sam Khater, Freddie Mac's Chief Economist, said on January 23, 2020.