Many first-time homebuyers are surprised at how much money you can earn and still qualify for the conventional MassHousing Mortgage program.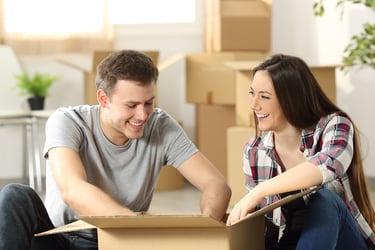 There are different income limits for other MassHousing mortgages, such as the Down Payment Assistance and the Workforce Advantage first-time homebuyer programs. The following information relates to the conventional MassHousing Mortgage.
When determining whether you qualify for the conventional MassHousing Mortgage, MassHousing looks at a borrower's actual income, as opposed to your household income. What's the significance of looking at your income instead of your household income? A couples' combined income or the income of a family living together may exceed income limits. Still, if one person has the vast majority of the dual-income in the household, it might make sense for that person to apply alone for the MassHousing Mortgage to qualify.
At the time this post was updated (April 16, 2020), MassHousing allowed for maximum income limits as high as 135 percent of the area median income. The income limits vary by the Massachusetts community where the home is located, and the maximum income limit was $147,250.
If you are an otherwise qualified homebuyer, you do not have to be a first-time homebuyer for the conventional MassHousing Mortgage. If you are not utilizing any down payment assistance, you can put down as little as 3 percent to buy a single-family or condominium home. Your credit score will need to be 680 or higher, and your debt-to-income ratio cannot exceed 45 percent to borrow 97 percent of the purchase price. You will need a 5 percent down payment for a multi-unit dwelling, as well as a 700 credit score and a debt-to-income ratio of 45 percent or less.
There are also mortgage loan limits based on the type of property a home buyer purchases. For single-family houses and condominiums, the maximum general loan limit amounts are $510,400 and $653,550 for a two-unit property. A loan of up to $789,950 is available for a three-unit home and $981,700 for a four-unit property. There also are high-cost area loan limits in Massachusetts. Depending on the county, single-family and condo loan limits are as high as $765,500, and a two-family, three-family, and four-family have a $980,325, $1,184,925, and $1,472,550 loan limit respectively. Properties must have a minimum of 600 square feet.
An experienced loan officer can provide you with more details about MassHousing loans, as well as present information about other mortgage loan options, the pre-qualification process, and financing a home in general.
First-time homebuyers must complete an approved homebuyer class before closing on any MassHousing Mortgage. Additional education is required when purchasing a multi-unit home. It is recommended that homebuyers wait until they are sure which loan program they will use before paying for a homebuyer education class. There are free homebuyer workshops available for prospective homebuyers to learn about the home-buying process.