Many first-time home buyers are surprised at how much money they can earn and still qualify for a MassHousing Mortgage.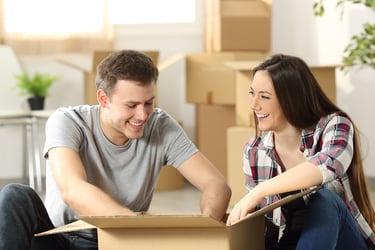 MassHousing looks at the actual borrower's income, as opposed to household income when determining whether you qualify for one of the several MassHousing Mortgage programs.

What's the significance of looking at borrower income instead of household income? A couples' income may exceed income limits; however, if one person has the vast majority of the dual income, it might make sense for that person to apply for the MassHousing Mortgage alone.

As of July 25, 2018, MassHousing allows for maximum income limits as high as $145,530. The income limits vary by county. The maximum income limit of $145,530 is available in Essex, Middlesex, Norfolk, Plymouth, and Suffolk counties. The income limit in Worcester County is $115,830, $116,370 in Barnstable County, and $108,810 in Bristol County.

MassHousing has different income limits for its down payment assistance program for first-time homebuyers, also known as the MassHousing Mortgage 100. Borrowers earning less than 100 percent of the average median income may qualify for mortgage down payment help.

First-time homebuyers can earn up to $107,800 in Suffolk, Essex, Middlesex, Norfolk, and Middlesex counties and still qualify for down payment assistance. Borrowers income is limited to $80,600 in Bristol County, $85,800 in Worcester County, and $86,200 in Barnstable County.

Otherwise qualified homebuyers do not have to be first-time homebuyers if they are purchasing a home in Boston, Cambridge, Chelsea, Everett, Fall River, Lawrence, Lynn, North Adams, or Somerville.

There are also mortgage loan limits for the regular MassHousing Mortgage and the down payment assistance program based on the type of property a home buyer purchases. For single-family homes and condominiums, the maximum loan amount is $484,350. For a two-unit dwelling, $620,200 is the loan cap. A loan of up to $749,650 is available for a three-unit home, and homebuyers can borrow up to $931,600 for a four-unit property.

MassHousing requires that properties must have a minimum of 600 square feet.

An experienced loan officer will be able to provide more details about MassHousing loans, as well as provide information about other mortgage loan options and financing a home in general.

Homebuyers must complete an approved homebuyer class before closing on any MassHousing Mortgage. Additional education is required when purchasing a multi-unit home. It is recommened that homebuyers wait until they are sure which loan program they will use before paying for a homebuyer education class. There are free homebuyer workshops available for prospective homebuyers to learn about the home-buying process.