Massachusetts homebuyers should understand their debt-to-income ratio when applying for a mortgage loan because it is one way in which lenders measure your ability to manage monthly mortgage payments.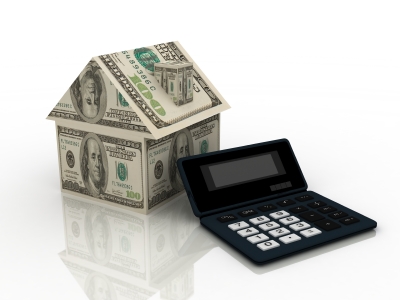 Your debt-to-income ratio (often abbreviated as DTI) is the percentage of all your monthly debt payments relative to your gross monthly income. To calculate your debt-to-income ratio, you add up all your monthly debt payments and divide them into your gross monthly income. Lenders generally define gross monthly income as the amount of money you earn before paying income taxes and other deductions.
Lenders consider a homebuyer's monthly debt obligations – often called recurring debt – when calculating your debt-to-income ratio. Recurring debt includes your mortgage (principal, interest, taxes, and insurance), auto loans, student loans, your minimum monthly payments on any credit card debt, condo fees, if applicable, and any other loans.
For example, if you pay $1,500 a month for your mortgage and another $200 a month for an auto loan and $200 a month for student loans and $100 for the rest of your debts, your monthly debt payments are $2000. ($1500 + $200 + $200 + $100 = $2,000.) If your gross monthly income is $6,000, then your debt-to-income ratio is 33 percent. ($2,000 is 33 percent of $6,000.)
The Consumer Financial Protection Bureau states that evidence from studies of mortgage loans suggests that borrowers with a higher debt-to-income ratio are more likely to run into difficulties making monthly payments; therefore, lenders give the number a lot of weight. Arguably, the number is as significant as a homebuyer's credit score.
Lenders typically will allow a debt-to-income ratio of about 43 percent; however, the loan type, amount of down payment, and other factors will decrease or increase the maximum allowed debt-to-income ratio for a borrower.
If your debt-to-income ratio is close to the maximum percentage allowed, you should not purchase with credit cards appliances, furniture, or anything else before the closing. Increasing your debt with credit cards or other loans or changing your credit profile in any way after your lender has approved your mortgage loan might prevent your closing from taking place. It's best to wait until after closing to make purchases for your home.