No cash for a down payment? That's not a problem for qualified first-time homebuyers.
Massachusetts first-time homebuyers earning less than 100 percent of the average median income may qualify for the MassHousing Down Payment Assistance program, also referred to as the MassHousing Mortgage 100 program, which provides 3 percent down payment assistance up to $12,000 for single-family homes, condominiums, and planned unit developments.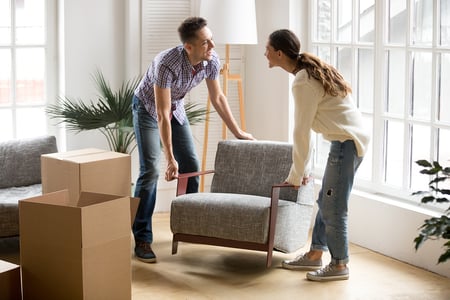 For example, a homebuyer is eligible for $10,500 in down payment assistance on a $350,000 home loan. If the amount of a borrower's mortgage is $400,000 or less, the down payment assistance will cover the entire down payment.
MassHousing provides down payment assistance in the form of a 15-year, fixed-rate 1 percent interest rate loan, which becomes due in the event of the sale or refinancing of the property before the end of the 15-year term. With a MassHousing Mortgage that only requires a 3 percent down payment, a homebuyer would not need any money to put down at closing.
A borrower would still need money for closing costs; however, depending on how an offer is structured the homebuyer could receive a credit at closing to cover closing costs. For example, through a dedicated buyer agent a homebuyer that wanted to pay $350,000 for a home could offer $356,000 for the property, with a $6,000 buyer credit at closing for authorized closing costs, pre-paid items, and settlement charges. The $6,000 would be financed through the borrower's home loan and could be used to offset the amount of money a homebuyer would need to bring to closing.
Homebuyers need a minimum credit score of 680 to receive the full benefit of the down payment assistance program. Borrowers with a credit score of 660 to 679 still qualify but need a 5 percent down payment. With the 3 percent down payment assistance, the homebuyer would need to put down at closing the remaining 2 percent required. With a credit score between 640 and 659, a borrower would need a 17 percent down payment (20 percent down payment with the 3 percent down payment assistance).
Homebuyers can earn up to $107,800 in Suffolk, Essex, Middlesex, Norfolk, and Middlesex counties and still qualify for down payment assistance. Borrowers income is limited to $80,600 in Bristol County, $85,800 in Worcester County, and $86,200 in Barnstable County.
MassHousing Mortgage 100 borrowers are eligible for MassHousing's discounted mortgage insurance premiums.
Borrowers do not have to be first-time homebuyers if they are purchasing a home in Boston, Cambridge, Chelsea, Everett, Fall River, Lawrence, Lynn, North Adams, or Somerville. First-time homebuyers must complete an approved homebuyer class before closing.
Multi-unit properties are not eligible for down payment assistance for MassHousing Mortgages.