Not enough cash for a down payment? That may not be an obstacle to homeownership for qualified Massachusetts first-time homebuyers.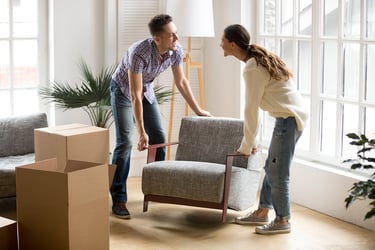 MassHousing recently expanded its Down Payment Assistance program to included owner-occupied multi-family homes and up to 5 percent of the purchase price. Previously, MassHousing limited down payment assistance to up to 3 percent, and homebuyers could only use the money for single-family homes and condominiums.

First-time homebuyers earning 100 percent of the area median income or less (more in Gateway Cities) may qualify for the MassHousing Down Payment Assistance (DPA) program, also referred to as the MassHousing Mortgage 100 program. The DPA program provides up to 5 percent down payment assistance or up to $15,000, whichever is less, for single-family homes, condominiums, and two-, three-, or four-family properties.

The DPA program is not a grant. MassHousing down payment assistance is in the form of a 15-year, fixed-rate 2 percent interest rate loan. The loan becomes due if the property is sold or refinanced before the end of the 15-year term.

A homebuyer could cover his or her entire 5 percent down payment ($15,000) on a home purchased for $300,000. Under the $300,000 purchase price scenario, the homebuyer could buy a property with no money down. A five percent down payment on a home purchased for $450,000 is $22,500. With the $15,000 down payment assistance, the homebuyer would only need $7,500 for the remainder of the down payment on a $450,000 purchase.

Borrowers still need money to pay for closing costs; however, a buyer could structure an offer, so he or she receives a credit at closing from the seller to cover some or all of the closing costs. For example, with the help of a dedicated buyer agent, a homebuyer that wanted to pay $350,000 for a home could offer $356,000 for the property, with a $6,000 buyer credit at closing for authorized closing costs, pre-paid items, and settlement charges. The $6,000 would be financed through the borrower's home loan and could be used to offset the amount of money a homebuyer would need to bring to the closing for closing costs. If closing costs were $7,800, for example, the purchaser would only need $1,800 to cover closing costs.

Homebuyers who want to take full advantage of the MassHousing DPA program need a minimum credit score of 680 for the purchase of a single-family home or condominium and a 700 credit score to buy a multi-family home. Borrowers must have a debt-to-income ratio, often referred to as DTI, of 45 percent or less. First-time homebuyers must complete an approved homebuyer class before closing.

MassHousing also raised income eligibility for the DPA program for first-time homebuyers purchasing in Boston or buying in one the state's 26 "Gateway Cities." Boston and Gateway City first-time homebuyers can earn up to 135 percent of the area median income (AMI). First-time buyers in the rest of the Commonwealth can make up to 100 percent of the AMI. The Massachusetts Gateway Cities include Attleboro, Barnstable, Brockton, Chelsea Chicopee, Everett, Fall River, Fitchburg, Haverhill, Holyoke, Lawrence, Leominster, Lowell, Lynn, Malden, Methuen, New Bedford, Peabody, Pittsfield, Quincy, Revere, Salem, Springfield, Taunton, Westfield, and Worcester.

For example, a prospective homebuyer or homebuyers purchasing in Taunton can earn up to $114,885. In Worcester, the income limit is $128,665, while a homebuyer purchasing in Gateway City Haverhill can earn up to $147,420.

In Melrose, which is not a Gateway City, a borrower or borrowers can earn up to $113,300. Borrowers in Mansfield can make up to $101,200 and still qualify for down payment assistance.
MassHousing launched the DPA program in March 2018 and expanded the program in November 2019. More than 70,000 homebuyers have used one of MassHousing's mortgage products to buy their first home in Massachusetts.
Not all lenders handle MassHousing loans. Prospective homebuyers should invest the time to speak with an experienced loan officer who works with MassHousing and can explain the entire home financing process.