Learn the Steps to Buying a Home in Massachusetts from an Experienced Loan Officer, Buyer Broker, and Lawyer.
Are you thinking about buying your first house, condominium or multi-family home? Learn the steps to buying a home from experienced professionals in a comfortable and informal setting at our Massachusetts HomeSmart Homebuyer Workshop on Saturday, March 7, 2020, from 9:30 AM to 11:30 AM, in Woburn, Massachusetts.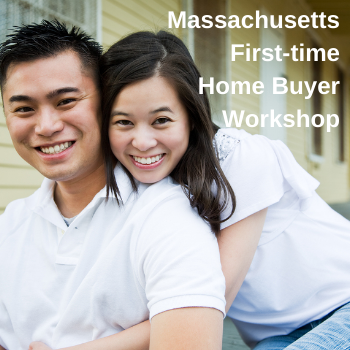 The two-hour class is free, but space is limited to 22 registrants. The instructors include loan officer Melissa Caci and exclusive buyer broker and attorney Rich Rosa.
Melissa Caci (NMLS# 173535) has more than 15 years experience in the residential mortgage industry. She presently is a branch manager for Residential Mortgage Services in Woburn. Melissa earned her Bacher's of Science degree from the University of Rhode Island, and she is an active member of the Women's Council of Realtors. She has ranked among the top 1 percent of mortgage originators in the United States, according to Mortgage Executive Magazine. Melissa has a patient demeanor perfect for helping first-time homebuyers navigate the home loan process.
Rich Rosa, co-founder and co-owner of Buyers Brokers Only, LLC, is an experienced and full-time exclusive buyer agent who also has been a licensed lawyer for 24 years. He has taught many home-buying classes in the past and spoke around the country at real estate conferences. Rich will provide straight-forward advice and an honest presentation about the good, the bad, and the ugly of buying a single-family, condominium or multi-family home.
Educational materials will be provided, and several critical home-buying topics will be covered, including the following:
• An overview of different mortgage loan options available, including low down payment and down payment assistance loan programs.
• An explanation of the different types and roles of real estate agents.
• What to expect at showings and home inspections.
• Making an offer to purchase and signing a purchase and sale agreement.
• What is the difference between a deposit and down payment?
• Why the loan commitment deadline is so important.
• The definitions of assessed value, market value, and appraised value.
• Much, much more.
DETAILS
WHERE: 120 Presidential Way, Suite 110, Woburn, MA 01801 (Just minutes from I-93)
WHEN: Saturday, March 7, 2020, from 9:30 AM to11:30 AM.
COST: Free (Free Coffee Too)
Knowledge is power when buying real estate. Please fill out the form on this page to register for this first-time homebuyer workshop.
Please note: This free class is not intended to fulfill a requirement for any particular home loan program; however, we will discuss those specific requirements.