Mortgage interest rates in the U.S. rose to the highest level since November 2020, for the week ending February 18, 2021, according to Freddie Mac's weekly Primary Mortgage Market Survey.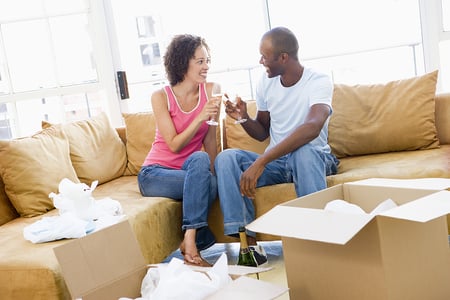 The 30-year, fixed-rate mortgage loan in the U.S. averaged 2.81 percent, with an average 0.7 point, an increase from 2.73 percent the week before. During the same week in 2020, the 30-year loan averaged 3.49 percent. The 30-year, fixed-rate mortgage loan averaged 2.65 percent for the week ending January 7, 2021.
"[The 30-year note reached] its highest point since mid-November," Sam Khater, Freddie Mac's chief economist, said. "Economic spending has improved due to the most recent stimulus, but supply chain shortages are causing downstream inflation, leading to higher mortgage rates. While there are multiple temporary factors driving up rates, the underlying economic fundamentals point to rates remaining in the low 3 percent range for the year."
The 15-year, fixed-rate mortgage loan averaged 2.21 percent, with an average 0.7 point, compared to 2.19 percent the previous week. A year ago, the 15-year note averaged 2.99 percent.
The five-year, adjustable-rate mortgage (ARM) averaged 2.77 percent, with an average 0.2 point, two-basis points more than 2.79 percent the week before. The five-year ARM averaged 3.25 percent during the same week in 2020.
[Related:15 Mortgage Terms First-time Home Buyers Should Know]
Mortgage Applications
Mortgage applications declined on a seasonally adjusted basis, according to the Mortgage Bankers Association's Weekly Mortgage Applications Survey released February 17, 2021.
The seasonally adjusted "Purchase Index" decreased 6 percent from one week earlier, for the week ending February 12, 2021. The unadjusted Purchase Index slipped 1 percent compared with the previous week and jumped 15 percent compared to the same week last year.
"The housing market in early 2021 continues to be constrained by low inventory and higher prices," Joel Kan, the MBA's associate vice president of economic and industry forecasting, said. "Conventional and government applications to buy a home declined last week, but purchase activity overall is still strong - up 15 percent from last year. The average purchase loan size hit another survey high at $412,200, partly due to a larger drop in FHA applications, which tend to have smaller-than-average loan sizes.
[Related: Do Mortgage Credit Inquiries Hurt a Homebuyer's Credit Score?]
January Real Estate Market
Home sales in Massachusetts started the new year the way 2020 ended. Single-family home sales rose 7.8 percent, and condominium sales increased 9.8 percent in January 2021 on a year-over-year basis.
In January, the median house price increased 15.3 percent to $467,000 compared to $405,000 in January 2020. Median condo prices reached $419,400, a 3.6 percent rise from January 2020.
Homebuyers had fewer homes to choose from in January compared to the previous January. Single-family inventory dropped 64 percent statewide. There was less than one month (0.7) of real estate inventory statewide at the end of January. About six months of inventory is considered a balanced market between home buyers and home sellers.
The number of condominiums on the market fell 26.1 percent. On January 31, 2021, there were 1.4 months of inventory statewide.