If you are considering the purchase of a home, you're likely aware of the importance of obtaining a mortgage loan. What you might not be aware of is that what may seem like routine financial moves can derail the home loan process and prevent you from buying a home.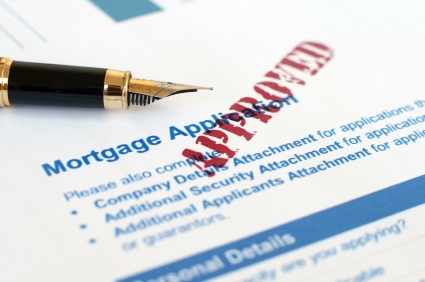 The mortgage loan process involves the examination of your personal financial data, including credit scores, income, debt and assets. You will not want make any financial moves that will alter these figures while your home loan is being processed and not until after you have signed the note at closing.
The following are four common missteps homebuyers make during the home loan process.
1. Borrowers Apply for New Credit
Your credit will be pulled at the time a lender provides you a pre-qualification letter, but that lender can and will pull your credit shortly before the closing date. Applying for new credit can lower your credit score. If you apply for several credit cards within a short period of time, multiple requests for your credit report information (called "inquiries") will appear on your report. Looking for new credit can equate with higher risk, but most credit scores are not affected by multiple inquiries from auto or mortgage lenders within a short period of time.
Any new credit accounts or other changes to your credit the lender deems negative might change the loan terms the lender provided you in the loan estimate. Those changes might also delay your closing or prevent you from even obtaining a home loan.
The bottom line: Do not apply for or open up any new credit cards or apply for or obtain any type of loan until after the closing.
2. Borrowers Make Large Credit Purchases
Just say no! Once your offer is accepted, you've had a home inspection and you've signed a purchase and sale agreement, it's tempting to want to go out and buy furniture, appliances or that flat-screen TV on credit. These types of substantial purchases might result in your debt-to-income ratio rising to a level that then disqualifies you for your loan program; therefore, preventing you from buying the home you purchased those household items for in the first place.
In addition, using credit cards to make big-ticket purchases might also increase your credit utilization ratio, which is the amount you owe on your credit cards compared to the cards' limits. The credit utilization ratio can negatively affect your credit score, if it is high. Charging too much on your credit cards relative to the limits is associated with being a credit risk.
The bottom line: Do not buy any furniture, appliances or other big-ticket items until after the closing.
3. Borrowers Make Large Deposits Without a Paper Trail
Receiving a large sum of money from a parent or someone else might seem like a good thing. Why would a lender care if you had more money, right? To a mortgage loan officer or underwriter a large money deposit raises a red flag. The deposit may indicate that you have taken on new debt in the form of recently borrowed money, thus raising your debt-to-income ratio.
If large deposits are identified, you will need to provide a detailed paper trail showing your lender where the money originated from. If you do receive a gift of money, your lender likely will require a letter from the person who gave the gift stating that the money was in fact a gift and does not need to be paid back.
The bottom line: If a large amount of money must be deposited into your account, do it sooner rather than later, create a paper trial and give your loan officer a heads up during the pre-qualification process.
4. Borrowers Switch Jobs
A job change might be out of your control; however, proactively switching jobs during the loan-approval process is a mistake. Employment verification just before closing is standard operating procedure for a lender, and a job change that is considered a career change could result in an outright denial of the loan. At the very least, a change in jobs will result in having to verify your income again and the need to collect paystubs from your new job, possibly resulting in a closing delay.
The bottom line: You'll want to be extra nice to your boss during the loan-approval process.
Once you have closed, the financial moves above will not impact your home purchase, but you should ask your loan officer about any potential or anticipated financial moves during the pre-qualification and loan-approval processes, so you don't do anything that will affect your loan.