A lack of real estate inventory and fewer new listings on the market have driven down sales of Massachusetts single-family houses and condominiums, and prices continue to rise.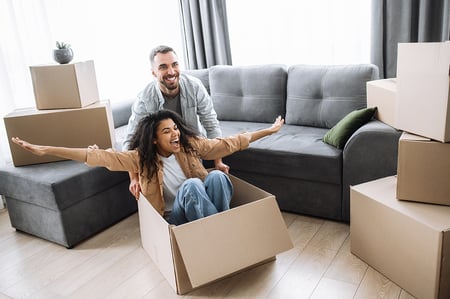 Massachusetts homebuyers had 27 percent fewer single-family homes to consider in April. There were 3,819 houses available compared to 5,236 in April 2021. That decline resulted in 0.8 months of supply of inventory, meaning that no homes would be available for sale within a month if no new homes were listed.
Through the first four months of 2022, single-family home sales declined 13 percent to 12,101 from 13,849 houses sold during the same period last year. In April, home sales dropped 16 percent to 3,378 from 4,006 in April 2021. Massachusetts had the fewest single-family home sales in the month of April this year since homebuyers bought 3,177 houses in April 2015.
The scarce inventory fueled a double-digit increase in single-family home prices, rising 11 percent to $590,000 from $540,000 in April 2021.
There were 37 percent fewer condominiums for sale in April. There were 2,212 units available compared to 3,528 in April 2021. That decline resulted in 1.1 months of supply of inventory in April, 35 percent less year over year.
The number of condominiums sold from January through April fell 13 percent to 6,038 from 6,954 on a year-over-year basis. In April, the number of units closed decreased 15 percent to 1,852 from 2,180 in April 2021. Despite the year-over-year decline in April, there were more condo sales than in April 2015, April 2016, April 2017, April 2018, April 2019, and April 2020.
Related: Is There a Right Way to Buy a Home in Massachusetts?
The median condo price reached $540,000 in April, an 11 percent jump from $485,000 in April 2021.
Mortgage Applications Plummet
Mortgage demand nationally hit its lowest level in 22 years during the week ending June 3, 2022, according to the Mortgage Bankers Association's Weekly Mortgage Applications Survey. Mortgage applications to purchase a home fell 7 percent and were 21 percent lower than the same week last year. Refinance demand dropped 6 percent for the week and was down 75 percent compared to 2021.
The question is whether the drop in purchase applications signals a real estate market slowdown or results from high prices and scarce inventory. Freddie Mac reported on June 9, 2022, that the 30-year, fixed-rate mortgage interest rates rose to 5.23 percent. The same 30-year note averaged 2.96 percent during the same week last year.
Mr. Cooper, a top 10 residential lender and mortgage servicer, recently cut 420 jobs, the second major layoff for the company this year. Other lenders also have reduced staffing this year.
What's the Real Estate Market like in the Granite State?
The number of single-family homes for sale in New Hampshire fell 20 percent in April on a year-over-year basis, resulting in rising prices and declining sales. Home sales dropped 21 percent, and the median price of a single-family house jumped 15 percent, according to data compiled by the New Hampshire Association of Realtors.
In April, condominium sales declined 21 percent, while the median condo price jumped 22 percent. Condominium inventory plummeted 34 percent.
How's the Ocean State's Real Estate Market?
After rising 16 percent from April 2020 to April 2021, Rhode Island single-family home sales dropped 13 percent in April 2022, according to data from the Rhode Island State-wide Multiple Listing Service. The number of houses available dipped 2 percent, but the median price surged 20 percent to $420,000 from $349,000 in April 2021. In April 2020, the median house price was $295,000 and only $180,000 in April 2013.
Condominium sales fell 9 percent in April year over year, and the median condo price rose 11 percent to $319,000. Homebuyers had 34 percent fewer units available in April.