Real estate inventory was scarce last year. Then bidding wars ensued. Homebuyers waived way too many contingencies, and they were outbid anyway, once or twice, or maybe 15 times. Home prices increased by double digits. Many persistent buyers succeeded in purchasing a home, and others did not.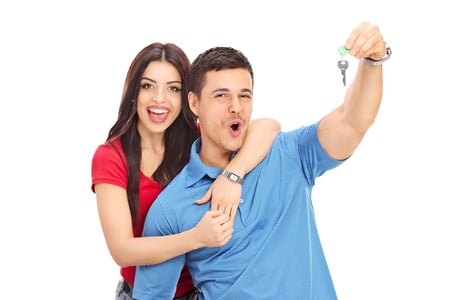 Some Massachusetts first-time homebuyers – persistent or not – finished 2021 without securing their first home. With interest rates creeping higher over the past several months, affordability may remain an issue in 2022, especially if price appreciation continues in the coming months.
The median price of a single-family home in Massachusetts spiked 15.2 percent in 2021 to $530,000 compared to $460,000 in 2020, according to the Massachusetts Association of Realtors (MAR). The cost of a house increased 10.5 percent in December 2021 on a year-over-year basis.
Some municipalities saw median prices increase by significantly more. In Rowley, a small town in Essex County about 45 minutes northeast of Boston, single-family home prices jumped 21.3 percent to $718,500. Westwood, located in Norfolk County and about 23 miles southwest of Boston, saw increases of 19.2 percent to $1,049,000.
Massachusetts condominium prices rose 12.1 percent to $470,000 from $419,400 in 2020. Median condo prices rose 8.3 percent last month compared to December 2020.
How much were Massachusetts homebuyers bidding up homes in 2021? Homebuyers paid on average 102.9 percent of the original list price statewide for single-family houses. The amount paid over the list price was much more significant in many Boston area cities and towns, including, but not limited to, Arlington (108.6 percent); Beverly (105.4 percent); Medway (106.4 percent); Rockland (104.4 percent); Walpole (104.3 percent); and Melrose (107.3 percent).
Related: Download the Ultimate Massachusetts Homebuyer Checklist
By at least one measure of affordability, homes in Massachusetts were less affordable in 2021. The MAR measures affordability by looking at interest rates, median sales price, and average income. A higher number for this index translates into housing being more affordable. The MAR Affordability Index for single-family homes statewide declined in 2021 from 96 to 78, or 18.8 percent less affordable. For condominiums, the index indicated a 17 percent decline in affordability.
While historically low mortgage interest rates have fueled the real estate market in recent years, rising mortgage loan interest rates over the past year are negatively impacting what home-buying consumers can afford. The 30-year, fixed-rate mortgage loan averaged 3.55 percent, with an average of 0.7 points, for the week ending January 27, 2022, Freddie Mac reported in its Primary Mortgage Market Survey. Compared to the same week last year when the 30-year note stood at 2.73 percent, interest rates have risen more than three-quarters of a percent.
For a homebuyer purchasing for the statewide median home price ($530,000), with a 10 percent down payment, the principal and interest for a $477,000 loan increased about $200 per month. For a $600,000 loan, the monthly principal and interest grew more than $250. Of course, a homeowner's monthly mortgage and housing cost includes more than principal and interest.
Is real estate inventory a considerable problem for Massachusetts first-time homebuyers? It most certainly was an obstacle to homeownership in 2021.
The MAR tracks "months supply of inventory," which is the inventory of homes for sale at the end of a given month, divided by the average monthly pending sales from the last 12 months. Approximately six months supply of inventory is considered a balanced market between home buyers and home sellers.
The monthly supply of single-family inventory fell from 1.1 months in 2020 to 0.6 months in 2021, a 45.5 percent drop. In both 2020 and 2021, statewide, there was 2.0 months supply of condominium inventory, but that number plummeted 65 percent in 2021 to 0.7 months supply of inventory. The bottom line: Massachusetts homebuyer demand for homes far outpaced the homes for sale in December.
Predictions are pointless. Most real estate professionals thought the bottom would fall out of the real estate market when COVID-19 shut the world down in March 2020, but the opposite happened. People fled their tiny apartments in shutdown urban areas for someplace with space, and home price appreciation accelerated.
Let's hope 2022 is easier for homebuyers. There is one thing you can count on. Those prospective homebuyers who take the time to prepare to buy a home, seek out competent advice, and are patient will get the best homes at the best prices with minimal frustration.