The Canton, Massachusetts real estate market saw relatively modest single-family home price gains in 2020, while condominium prices jumped double digits.
Sales of houses and condominiums were strong last year and in December.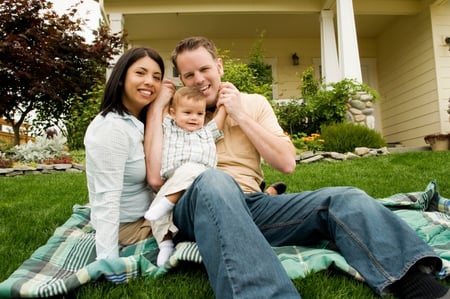 According to data compiled by the Massachusetts Association of Realtors (MAR), the following are 10 things prospective homebuyers should know about the Canton real estate market.
1. The median condominium price increased 14.3 percent in 2020 to $440,000 from $385,000 in 2019. The median price was $343,950 in 2018.
2. In December 2020, condo prices declined 8.7 percent to $400,000 on a year-over-year basis.
3. Homebuyers often paid list price or more for condominiums, paying 101.6 percent of the original list price in 2020.
4. Single-family home prices increased to $610,000, a 4.4 percent rise compared to $584,375 in 2019. A 4.4 percent increase was modest relative to other cities and towns in the Greater Boston area (See Dedham, MA; Waltham, MA; Haverhill, MA; and Wakefield, MA; Acton, MA). The median price was $565,000 in 2018.
5. Median house prices rose 10.8 percent to $690,000 in December 2020 from $622,500 the previous December.
6. Homebuyers paid 98.6 percent of the original list price for single-family homes in 2020.
7. Home sales in Canton were strong in 2020. Single-family sales jumped 17.6 percent to 221 closed transactions, while condominium sales skyrocketed 92.7 percent to 185 units sold.
8. There were only 13 condominiums on the Canton real estate market at the end of December, a 35 percent drop from December 2019. The number of months supply of condo inventory fell to less than one month (0.8), a 68 percent decline from December 31, 2019. About six months of inventory is considered a balanced market between home buyers and home sellers.
9. Single-family inventory plummeted in December. Homebuyers only had eight homes to consider at the end of December – MAR calculates inventory numbers on the last day of the month – a 73.3 percent decrease from 30 available homes in December 2019. The number of months supply of single-family inventory fell 78.9 percent to less than one-half of one month (0.4).
10. The lowest median price for a single-family home since the 2008 financial crisis was $418,500 in 2009. In 2009, the median condo price was $227,500.