Dedham, Massachusetts single-family home prices increased double-digits in 2020 on a year-over-year basis, according to data compiled by the Massachusetts Association of Realtors.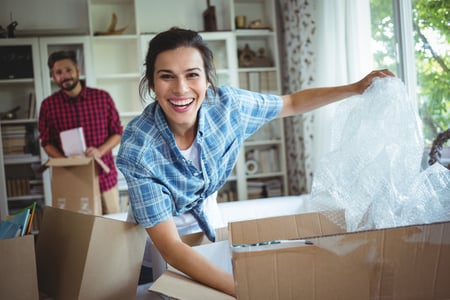 The median single-family home price in Dedham jumped 14.7 percent to $596,500 from $520,00 in 2019. The median home price in December 2020 was $610,000.
In 2018, the median price was $518,500, and home prices were $486,000 in 2017. Since 2011, when the median price was $327,000, home prices have increased 82.4 percent.
More than a few home buyers paid more than the list price. The average sale price was 100.2 percent of the original list price. In 2019, the average sale price was 98.3 percent of the original list price.
Single-family home sales were flat in 2020, slipping just three sales to 288 houses sold. There were 284 houses sold in 2018, 270 closings in 2017, and Dedham saw 201 single-family homes sold in 2011. December 2020 sales dipped by five to 33 homes closed, a 13.2 percent decline from 38 closings in December 2019.
At the end of December, there was less than one month of single-family home inventory in Dedham. About six months of inventory is considered a balanced market between home buyers and home sellers.
December had 17 homes on the market, a 29.2 percent drop from 24 houses for sale in December 2019. The 17 homes available translated into 0.7 months of inventory, down 30 percent from 1.0 months of housing stock in December 2019.
[Related: Wakefield, MA Real Estate Market: 9 Things to Know]
Dedham condominium prices increased modestly in 2020 relative to single-family houses. The median condo price rose 5 percent to $420,000 compared to $400,000 in 2019. On average, condominiums sold for 98.9 percent of the original list price last year. In December 2020, condominium prices spiked 33.5 percent to $422,500 from $316,500 in December 2019.
In 2018, the median condo price was 349,900, and $304,300 in 2017. Since 2011, when the median condo price was $215,500, condominium prices have increased 94.9 percent over the last 10 years.
There were 45 condominiums sold in 2020, one less than the previous year. There were six units sold in December 2020.
Thirty-nine condos sold in 2018, and there were 36 sales in 2017. In 2011, 24 condominiums closed.
The number of months of condo inventory fell to 1.3 months from 1.9 months in December 2019, a 31.6 percent decline. There were five condominiums on the market at the end of December 2020.