Acton, Massachusetts single-family home and condominium prices both saw double-digit moves in 2020, just in the opposite direction.
The median price of a single-family house increased in Acton last year; however, the median condo price declined, according to real estate data compiled by the Massachusetts Association of Realtors.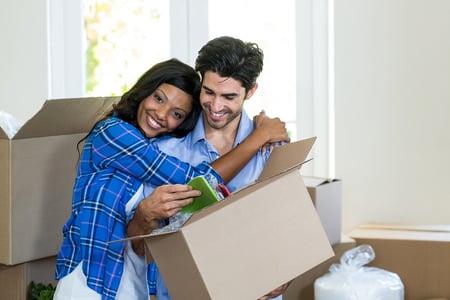 After a decline from 2018 to 2019, single-family home prices increased 10.3 percent to $695,000 in 2020 from $630,000 in 2019. In 2018, the median home price was $650,000. The median price was $617,500 in 2017.
Acton homebuyers often paid the listing price or more. On average, homebuyers paid 100.4 percent of the original list price.
After the financial crisis in 2008, Acton home prices bottomed out in 2009 when the median home price was $496,800. From 2009 through 2020 (12 years), single-family home prices have increased 39.9 percent. Compared to other Greater Boston area cities and towns, Acton home prices have risen more modestly from post-crash lows (See Waltham, MA; Wakefield, MA; Dedham, MA).
Home sales were up 8.9 percent in 2020 to 257 closings compared to 236 houses sold in 2019. Ten years ago (2011), there were only 156 homes sold. In 2018, there were 219 home sales after 2017's 272 closed transactions.
Acton homebuyers didn't have many homes to choose from in 2020. On the last day of December, there were 15 houses for sale, a 42.3 percent drop from 26 available listings the prior December.
The number of months supply of inventory dipped below one month to 0.7, a 46.2 percent decline from 1.3 months in December 2019. About six months of inventory is considered a balanced market between home buyers and home sellers.
Condominium sales and prices both declined double digits in 2020.
The median condo price fell 17.1 percent to $257,000 from $310,000 in 2019. Homebuyers, on average, paid 99.2 percent of the original list price.
In 2018, a condominium's median price was $232,000, slightly lower than 2017's $235,000. In 2011, the median condo price was $238,600.
Condominium sales slipped by 12 to 103 units closed in 2020, a 10.4 percent decline from 2019. There were 118 condos sold in 2018, 117 in 2017, and 86 in 2011.
The number of condos for sale at the end of December 2020 rose by 2 to 10, up 25 percent. The number of months supply of condominium inventory increased 50 percent to 1.2 months.