After dropping for two consecutive weeks, U.S. mortgage interest rates dipped below 3 percent again, according to Freddie Mac's weekly Primary Mortgage Market Survey.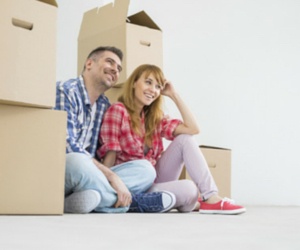 The 30-year, fixed-rate mortgage loan averaged 2.98 percent for the week ending November 10, 2021, with an average of 0.7 points, down 11 basis points from 3.09 percent the previous week. A year ago, the 30-year note averaged 2.84 percent.
"Despite the re-acceleration of economic growth, the recent bond rally drove mortgage rates down for the second consecutive week," Sam Khater, Freddie Mac's Chief Economist, said. "These low mortgage rates, combined with the tailwind of first-time homebuyers entering the market, means that purchase demand will remain strong into next year; however, affordability pressures continue to be an ongoing concern for homebuyers."
Indeed, the median home price in Massachusetts, New Hampshire, and Rhode Island has significantly increased in 2021.
In Massachusetts, the median price of a single-family home increased 7.1 percent to $525,000 in September compared to September 2020, according to data from the Massachusetts Association of Realtors. September was the first month in 2021 that didn't experience a double-digit median price increase on a year-over-year basis. Massachusetts condominium prices rose 9.5 percent in September to $460,000.
In New Hampshire, the median home price in September 2021 rose 14.1 percent compared to the previous September to $400,000, the New Hampshire Association of Realtors reported. The median condo price increased 20.3 percent to $300,000.
Rhode Island homebuyers saw a 13.3 percent spike in the median price of single-family homes in September to $385,000, according to the Rhode Island Association of Realtors. Condominium prices rose much more modestly, rising 1.9 percent to $270,000.
The 15-year, fixed-rate mortgage loan, a popular choice for homeowner's refinancing, averaged 2.27 percent, with an average of 0.6 points, a drop from 2.35 percent the previous week. During the same week last year, the 15-year loan averaged 2.34 percent.
The five-year, adjustable-rate mortgage (ARM) averaged 2.53 percent, with an average of 0.4 points, compared to 2.54 percent the prior week and 3.11 percent the year before.
Mortgage Applications Mixed
Mortgage applications to purchase a home increased from the previous week but declined on a year-over-year basis, according to the Mortgage Bankers Association's Weekly Mortgage Applications Survey for the week ending November 10, 2021
The seasonally adjusted "Purchase Index" increased 3 percent from one week earlier. The unadjusted Purchase Index increased 0.1 percent compared with the previous week but was 4 percent lower than the same week in 2020.