The average mortgage loan interest rate in the United States decreased slightly for the week ending May 21, 2020, and mortgage applications to purchase a home increased.
The 30-year, fixed-rate mortgage loan averaged 3.24 percent, with an average 0.7 point, according to Freddie Mac's weekly Primary Mortgage Market Survey. The 30-note averaged 3.28 percent the prior week and 4.06 percent the previous year.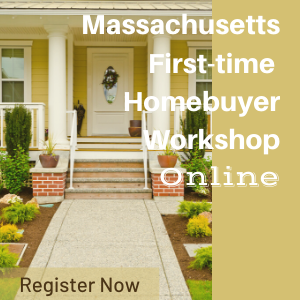 "For the fourth consecutive week, the 30-year fixed-rate mortgage has been below 3.30 percent, giving potential buyers a good reason to continue shopping even amid the pandemic," Sam Khater, Freddie Mac's Chief Economist, said. "As states reopen, we're seeing purchase demand improve remarkably fast, now essentially flat relative to a year ago. [M]ortgage rates have room to decline as mortgage spreads remain elevated."
A recent increase in mortgage applications indicates home-buying activity is increasing as states gradually reopen the economy. Mortgage applications to purchase a home increased 6 percent from the week before and were down 1.5 percent from the same week last year, according to the Mortgage Bankers Association (MBA) most recent report on May 20, 2020. Although purchase applications declined on a year-over-year basis, it's a significant improvement from six weeks ago.
"Applications for home purchases continue to recover from April's sizeable drop and have now increased for five consecutive weeks," Joel Kan, MBA's Associate Vice President of Economic and Industry Forecasting, said. "Purchase activity, which was 35 percent below year-ago levels six weeks ago, increased across all loan types ... Government purchase applications, which include FHA, VA, and USDA loans, are now 5 percent higher than a year ago, which is an encouraging turnaround after the weakness seen over the past two months."
Prospective first-time homebuyers often make the mistake of focusing on houses before learning about home loan options. You should invest the time in speaking with a loan officer, even if you are not planning to buy for several months. Although the mortgage industry is returning to normal after a crazy couple of months due to the COVID-19 pandemic, every person's situation is different.
Interest rates are just one factor you should consider when choosing a mortgage program. The lowest interest rate doesn't always translate into the lowest monthly payment.
Also, you should know that you cannot lock-in an interest rate until you are within about 30 to 45 days from your closing date. Interest rates change daily. Shopping around for the best interest rate before you have had an offer on a home accepted is a waste of time.
The 15-year, fixed-rate mortgage averaged 2.70 percent, with an 0.7 point, an increase from 2.72 percent the prior week, Freddie Mac reported. The 15-year mortgage, a popular choice for homeowners who want to refinance, averaged 3.51 percent last year.
The five-year, adjustable-rate mortgage (ARM) averaged 3.17 percent, with an average 0.4 point. The five-year ARM averaged 3.18 percent the previous week and 3.68 percent the year before.