Massachusetts first-time home buyers sometimes feel like they are listening to a foreign language when learning about the many lending terms related to a mortgage loan. There are many and several sound similar. The following are 15 loan terms first-time home buyers should definitely know.
1. Adjustable-rate Mortgage (ARM): Frequently referred to by its acronym ARM, an adjustable-rate mortgage is a loan in which the interest rate is adjusted periodically based on a pre-selected index. An ARM is sometimes known as a variable-rate mortgage. An ARM typically isn't for first-time home buyers, mainly because rates may rise and monthly payments could become no longer affordable.
2. Annual Percentage Rate (APR): The annual percentage rate, commonly referred to as the APR, is the interest rate that reflects the true cost of borrowing. It takes into account all the costs associated with a loan. The APR allows home buyers in Massachusetts and around the country to compare different types of mortgages based on the annual cost of each loan.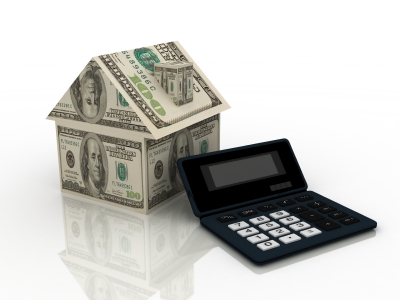 3. Appraisal: Appraisers, which are licensed in Massachusetts, provide appraisals, which are documents giving an estimate of a property's fair market value. Appraisals are generally required by lenders before approving a loan.
4. Assessment: Municipalities in Massachusetts provide an assessed value for each property within the community. Assessed value is not market value. The assessment is a local tax levied against a property.
5. Commitment: Most often referred to as the loan commitment, the commitment is the written agreement between the lender and borrower to loan money at a future date subject to the completion of paperwork and compliance with stated conditions prior to and at the closing.
6. Conventional Loan: A conventional loan is a private sector loan that is not guaranteed or insured by the U.S. government.
7. Debt-to-income Ratio: A home buyers debt-to-income ratio is when the monthly payment obligation on long-term debt is divided by the home buyers gross monthly income. Lenders require that borrowers debt-to-income ratio, expressed as a percentage, be below a certain level. That level may vary based on the loan program.
8. Down Payment: A down payment is the portion of a home's purchase price the home buyer pays in cash and not part of the mortgage loan. A down payment should not be confused with the deposit.
9. Earnest Money: Also referred to as the earnest money deposit, earnest money is given by a home buyer as part of the purchase price to bind a real estate agreement. The earnest money deposit typically is held in an escrow account prior to closing.
10. FHA Loan: A FHA loan is a loan insured by the Federal Housing Administration. Due to the high cost of fees currently involved with a FHA loan, home buyers with decent credit scores should consider other loan options.
11. Fixed-rate Mortgage: A fixed-rate mortgage is a mortgage loan with payments that remain the same throughout the life of the loan because the interest rate and other terms are fixed. First-time home buyers should obtain a fixed-rate mortgage.
12. Lock In: When a borrower is guaranteed a specific interest rate, if the loan is closed within a specific time, he or she is has locked in. In most cases, a lender will not lock in an interested rate more than 30, 45 or sometimes 60 days before the closing; therefore, shopping around to different lenders for the best interest rate before finding a home and putting it under agreement can be a waste of time. That doesn't mean home buyers shouldn't discuss other aspects of a loan prior to finding a home.
13. Private Mortgage Insurance (PMI): Private mortgage insurance, often referred to as PMI, is insurance paid by the borrower to protect the lender against losses that can occur when a borrower defaults on a mortgage loan. PMI is often required when a home buyer's down payment is less than 20 percent. Massachusetts first-time home buyers may be able to avoid the high cost of private mortgage insurance by considering a MassHousing loan or other first-time home buyer loan program.
14. Truth In Lending: Truth in lending refers to a federal law requiring lenders to disclose the annual percentage rate charged to home buyers. This should be done shortly after they apply for a loan. Since October 2015, lenders are required to provide borrowers with a loan estimate within three business days of receiving certain information and a closing disclosure three business days before closing.
15. VA Loan: A VA loan is a long-term, low- or no-down payment loan to U.S. veterans guaranteed by the U.S. Department of Veteran Affairs.