Conventional wisdom would have you believe home sales are plunging in recent months solely because of higher mortgage interest rates. That's only part of the story.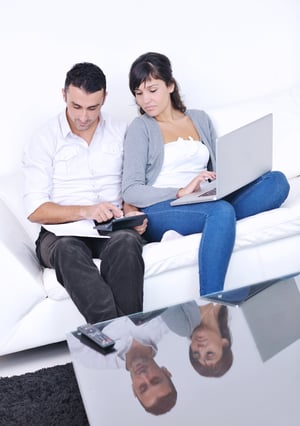 Interest rates rose quickly in the second half of 2022, negatively impacting affordability for homebuyers. Not surprisingly, home sales suffered.
Another factor limiting home sales is the need for more inventory. You can't buy homes that aren't for sale.
In Norwood, Massachusetts, real estate inventory is scarce, and sales of single-family homes and condominiums suffered in December and throughout 2022, according to the Massachusetts Association of Realtors.
• Single-family home sales dropped 46 percent in December to 14 from 26 in December 2021.
• There were 210 houses sold in 2022, a 17 percent decline compared to the 253 sales in 2021.
• The median price of a single-family home in Norwood was $615,000 in December, down 2 percent year over year from $627,500. Across Massachusetts, single-family home prices rose 2 percent in December.
• Compared to 2021, the median house price rose nearly 7 percent to $650,000 from $610,000.
• At the end of December, there were only five single-family homes for sale, a 38 percent decline from an equally scarce eight available in December 2021.
• There were less than two weeks of supply in December, meaning that the current inventory of houses would only take about two weeks to sell without additional home listings. About six months of inventory is considered a balanced market between home buyers and sellers.
• Competition for single-family homes has cooled. On average, homebuyers paid about 98 percent of the original list price in December. In December 2021, homebuyers bought homes for nearly 102 percent of the original list price.
• There were only two condominium sales in December, a 71 percent decline from seven, year over year.
• Condo sales dropped 45 percent in 2022 to 68 from 124 units sold in 2021.
• The median condo price slid 10 percent in December to $435,000. Statewide, condominium prices decreased by about 1 percent.
• The median condo price slipped to $430,000 last year compared to $437,500 in 2021.
• There were only four condominiums on the market at the end of December and about three weeks of available inventory.