Home buyers and sellers have found themselves in an unusual real estate market full of contradictions heading into the winter and 2023.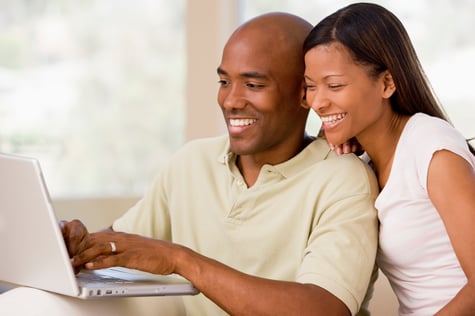 The Boston area real estate market has changed dramatically for home buyers and sellers over the past 10 or 11 months, but it hasn't swung from a seller's market to a buyer's market by any means.
Signs of Real Estate Market Weakness
Buying a home in Greater Boston in December 2022 is much different than in February 2022. Double-digit offers – often more than 20 – on nearly every home that hit the market was common during the first quarter of 2022. Homebuyers bidding tens of thousands of dollars over the listing price and waiving contingencies was not unusual.
Those bidding wars during the first several months of the year led to homebuyers paying, on average, 107 percent of the original list price statewide in May, according to the Massachusetts Association of Realtors. Homebuyers paid 106 percent of the original list price in April and May.
As mortgage interest rates rose quickly later in the year, competition between homebuyers diminished. By the summer, less desirable homes, which would have sold in days earlier in the year, remained on the market for a couple of weeks or more. In October, homebuyers paid, on average, 99 percent of the original list price.
Home sales have decreased substantially. In October, homebuyers bought 3,826 single-family homes, a 22 percent drop from 4,904 year-over-year. Homebuyers bought 6,237 houses in October 2020. Condominium sales also fell in October, down 26 percent.
Freddie Mac released data recently showing rising mortgage interest rates have eliminated the possibility of millions of consumers becoming homebuyers nationwide. For example, Freddie Mac estimates with 3 percent interest rates, about 26 million consumers could afford a $400,000 mortgage. The pool of potential homebuyers nationally drops to 12 million with 7 percent interest rates. For a $600,000 loan, that number plummets from about 14 million to about 4 million.
Affordability might be the most significant housing issue in the Boston area. The Massachusetts Association of Realtors' "Affordability Index" plummeted 33 percent in October to 55 for single-family homes. The index fell 37 percent for condominiums to 62. The index measures current affordability. For example, an index of 105 means the median household income is 105 percent of what is necessary to buy a median-priced home with current interest rates. A higher number means homes are more affordable.
Not So Fast, It's Still a Seller's Market
Given the above, it's no surprise that a Zillow survey of real estate agents indicates the biggest (46 percent) misconception among prospective homebuyers is that home prices will significantly fall. It's not likely.
The main reason home prices have not only not fallen but have continued to increase in 2022 is the lack of inventory. The supply of single-family homes and condominiums has declined despite the slowdown in sales.
The number of single-family homes for sale dropped 16 percent in October, falling from 7,820 houses in October 2021 to 6,562 last month. There were about six weeks of supply in October, the same as in October 2021. Approximately six months of inventory is considered a balanced market between homebuyers and home sellers. New listings on the market fell 17 percent to 4,359 from 5,261 in October 2021.
Higher interest rates are also influencing prospective home sellers. Since many homeowners have mortgage loans with interest rates below 4 percent, they likely will be reluctant to sell, buy a home and take out a loan with an interest rate of more than 6 percent.
The Zillow survey also showed that more than a third of agents (35%) said prospective buyers mistakenly think they should wait for high mortgage rates to come down. Of course, if interest rates come down, homeowners can refinance if their financial situation stays the same. If interest rates continue higher, today's homebuyers will be glad they bought now.
In addition, higher mortgage interest rates have reduced competition for the few available homes, giving prospective homebuyers the ability to make more favorable offers. Lower interest rates will likely spur more homebuyer activity, giving home sellers even more leverage.
Most importantly, homebuyers must remember that all real estate is local. What's happening in one community might be pretty different than another. Most cities and towns experienced price increases in October, but some saw the median home price decline.