Average U.S. mortgage interest rates declined 15 basis points to the lowest levels since November 2016 for the week ending August 8, 2019, according to Freddie Mac's weekly Primary Mortgage Market Survey.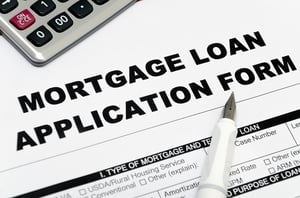 The 30-year, fixed-rate mortgage loan averaged 3.60 percent, with an average 0.6 point, compared to 3.75 percent the previous week and 4.59 percent the same week in 2018. The 30-year note has remained below 4 percent for 11 consecutive weeks.
"There is a tug of war in the financial markets between weaker business sentiment and consumer sentiment," Sam Khater, Freddie Mac's chief economist, said. "Business sentiment is declining on negative trade and manufacturing headlines, but consumer sentiment remains buoyed by a strong labor market and low rates that will continue to drive home sales into the fall."
The 15-year, fixed-rate mortgage averaged 3.05 percent, with an average 0.5 point, also down 15 basis points from 3.20 percent the prior week. The 15-year note averaged 4.05 percent a year ago.
The five-year, adjustable-rate mortgage (ARM) declined 10 basis points, averaging 3.36 percent with an average 0.3 point. A year ago the five-year ARM averaged 3.90 percent.
The Mortgage Bankers Association's Weekly Mortgage Applications Survey, for the week ending August 2, 2019, showed the seasonally adjusted Purchase Index decreased 2 percent from the prior week. The unadjusted Purchase Index also fell 2 percent compared from the previous week, but the index was 7 percent higher than the same week one year ago.