Purchasing a new home is a significant investment. Homebuyers should consider the total cost of home ownership, so protecting themselves from unexpected expenses is a reasonable concern.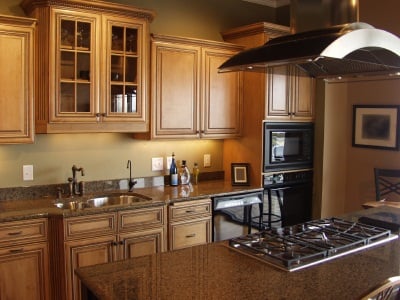 Massachusetts home buyers or existing homeowners may choose peace of mind by purchasing what is typically referred to in the real estate industry as a home warranty contract. While there are benefits, consumers should understand the contract they're entering into.
Under Massachusetts law, it's referred to as a home-service contract, which provides added protection if a covered item in the home needs repair or replacement. The state reserves the term "warranty" as a guarantee made solely by the manufacturer, importer, or seller of the material, property, or service. In the Commonwealth, most service contracts are not considered insurance policies, meaning they are not regulated by the state's Division of Insurance.
A service contract is a guarantee, negotiated and purchased separately from the sale of a product, that provides protection for defective parts, mechanical or electrical breakdown, labor, or other remedial measures, such as repair or replacement of the property or repetition of services.
Massachusetts home buyers and sellers should understand the agreement they enter into and pay for before signing it. You must read the fine print.
On average, home warranty contracts – or service agreements in Massachusetts – cost about $600 annually.
Home Warranty Contract Basics: A home warranty is a service contract that covers repairs or replacements for major systems and appliances in your home. The agreement will typically cover items such as the water heater, furnace, refrigerator, dishwasher, and air conditioner. The specific coverage will vary depending on the contract. While it may sound similar to homeowners insurance, they are different. Homeowners insurance primarily covers damage from perils like fire, theft, and natural disasters. In contrast, a home warranty or service contract typically covers the wear and tear of systems and appliances due to regular usage.
Related: Single-family Home vs. Condo: Which is Right For You?
Pre-existing Conditions: Most home warranty contracts and service agreements exclude coverage for pre-existing conditions. For example, if an issue is discovered during the home inspection, the warranty might not cover it. It's advisable to have a comprehensive home inspection before purchasing a home to identify potential problems.
Coverage Limitations: Before committing to a home warranty contract, it's essential to thoroughly review the coverage details. These agreements often come with limitations, exclusions, and specific terms; not all companies offer the same coverage. Certain systems or appliances might not be covered, and there could be caps on repair or replacement costs. There may also be deductibles or service call fees. Take your time to understand the scope of coverage and assess whether it aligns with your needs.
Maintenance Requirements: It is crucial to perform regular maintenance on your covered systems and appliances, as some agreements require it. Failure to do so could result in denied claims. Make sure you understand and can comply with the contract's maintenance obligations.
Research Providers: Selecting a service agreement provider is a significant decision that requires careful consideration. It's essential to conduct thorough research to ensure the company you choose has a track record of providing efficient and timely service. Reading reviews from past customers and receiving recommendations can give you a better idea of the provider's reputation and help you make an informed decision. Doing your research can ultimately save you time, money, and hassle in the long run.
Cancellation Policy: Read the terms, restrictions, or conditions governing cancellation of the service contract before the termination or expiration date of the agreement by either the provider or the service contract holder (homeowner).
While home warranty contracts can provide peace of mind to Massachusetts home buyers and homeowners, it's essential to approach them with caution and a clear understanding of what they entail. Do your due diligence, carefully review the contract, and consider seeking professional advice before deciding. By conducting thorough research, you can make an informed decision that will safeguard your new home and investment.