Are you a prospective first-time homebuyer trying to decide whether a condominium or a single-family home is best for your lifestyle?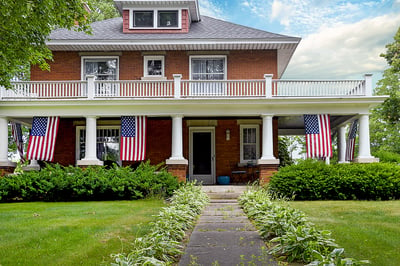 The following is a quick overview of potential considerations to get you thinking about each property type so you can decide which meets your needs, preferences, and budget.
Price
Condos are typically less expensive than single-family homes to buy and maintain, but luxury condominiums in large cities can be costly. Luxury condos often have high-end amenities, i.e., swimming pools, gyms, and elevators, so homeowners association (HOA) fees (condo fees) could be expensive. While monthly condo fees for a modest condo in the suburbs might cost less than $300, many luxury buildings in downtown Boston will have HOA fees surpassing $1,000. Regardless of property type, prospective home buyers should consider all costs related to homeownership.
Privacy
Single-family homes offer more privacy than condos in most settings. Single-family houses rarely share walls or other common areas with neighbors. Privacy is essential for families with young children or pets. Many people value their personal space.
Maintenance
Single-family homes require more maintenance than condominiums. You will be responsible for the upkeep of the exterior of your home, as well as any repairs or renovations that need to be made. On the other hand, condos have a HOA responsible for maintaining common areas and exteriors. A well-run association will have reasonable condo fees, thus saving you money. The downside is that condominium owners have less control over maintaining their property.
Flexibility
Single-family homes offer more flexibility for homeowners to create their preferred living space than condo owners. Typically, you can make any changes you want to your house. For condominiums, HOA restrictions will affect your ability to customize and update the exterior and possibly the unit's interior space.
Related: Download the Wants vs. Needs Worksheet
Amenities
Some condominium complexes or buildings have amenities that single-family homes lack, such as swimming pools, gyms, elevators, parking garages, concierge services, etc. These luxurious amenities are a significant perk, but they often come with a price.
Investment Potential
Single-family homes generally have a higher investment potential than condominiums. The investment potential will depend on location, condition, amenities, price, and other factors. An exclusive buyer agent can guide you through the process and help you evaluate future resale.
Mortgage Options
First-time homebuyers may have more mortgage options for single-family homes than condominiums because single-family homes are considered a more traditional investment. Certain loan types will have more lending restrictions for condos. Lenders typically require the condo HOA to complete a comprehensive "condo questionnaire."
Ultimately, the best choice will depend on your individual lifestyle and budget. A condo may be a good fit if you want a more affordable option with less maintenance and more amenities. A single-family home may be a better choice if you value privacy and flexibility.
A home buyer should also consider their not only their current and anticipated finances, current market conditions, potential family size, and future plans.
Do your research and talk with a real estate buyer agent about questions you should ask before buying a condominium.