Despite increasing home prices in most parts of the United States and the burden of student loan debt, first-time homebuyers nationwide made up 35 percent of the home-buying population, according to a data compiled by the National Association of Realtors (NAR) for its 2016 homebuyers and sellers profile.
While the percentage of first-time homebuyers increased three percent from 32 percent the previous year, the num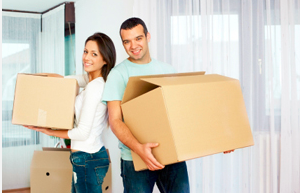 ber of first-timers still trails the historical norm of about 40 percent.
First-time homebuyers who financed their home typically financed 96 percent of their home, shattering the myth that homebuyers need a 20 percent down payment. In fact, repeat buyers typically financed 84 percent of the purchase price. In total, 88 percent of homebuyers financed their home purchase.
Thirteen percent of homebuyers reported that saving for a down payment was the most difficult part of the home-buying process. Of those who reported that saving for a down payment was most difficult, 49 percent cited student loans as the reason.
NAR has surveyed homebuyer and sellers annually since 1981. Data is collected nationally during a 12-month period between July and June. The 2016 survey contained 132 questions.