Average U.S. mortgage interest rates have remained below 4 percent since June 2019, giving Massachusetts homebuyers a little relief from rising home prices.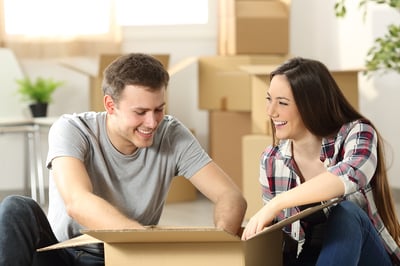 Some in the real estate industry expect these favorable interest rates, which are near historic lows, to bolster real estate market activity for at least the early part of 2020.
"By all accounts, mortgage rates remain low and, along with a strong job market, are fueling the consumer-driven economy by boosting purchasing power," Freddie Mac's Chief Economist Sam Khater said. "[These factors] ... will certainly support housing market activity in the coming months,"
On the other hand, Khater sees a lack of affordability and scarce inventory as headwinds for the real estate market. "While the outlook for the housing market is positive, worsening homeowner and rental affordability due to the lack of housing supply continue to be hurdles ..." and are spreading to areas that have traditionally been more affordable.
The 30-year, fixed-rate mortgage loan averaged 3.65 percent, with an average 0.7 point, for the week ending January 16, 2020, a slight change from the prior week's 3.64 percent, according to Freddie Mac's weekly Primary Mortgage Market Survey. The 30-year note average 4.45 percent during the same week last year.
The 15-year, fixed-rate mortgage averaged 3.09 percent, with an average 0.7 point, a slight increase from the previous week when the 15-year note average 3.07 percent. A year ago at this time, the 15-year loan, which is popular with homeowners looking to refinance, averaged 3.88 percent.
The five-year, adjustable-rate mortgage (ARM) averaged 3.39 percent, with an average 0.3 point, compared to 3.30 percent the week before and 3.87 percent the prior year.
Despite low mortgage interest rates, homebuyers, especially first-time homebuyers, will want to take advantage of beneficial home loan programs in an expensive housing market. It is a critical first step for prospective homebuyers to educate themselves and speak with mortgage professionals about mortgage financing options.