It's a new month, but the same real estate story in Massachusetts. The housing market in November followed a similar pattern to the rest of 2019.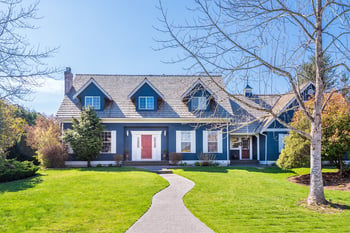 The number of homes on the market declined again on a month-to-month basis, median home prices rose, and sales fell once more, the Massachusetts Association Realtors (MAR) reported December 26, 2019.
Single-family home sales declined 10.8 percent in November 2019 to 4,504 houses sold compared to 5,050 sales in November 2018. There were 1,646 condominium sales in November 2019, a 9.5 percent drop from 1,818 units closed in November 2018.
For both single-family homes and condominiums, the number of sales has decreased or been flat for eight of the last 12 months. The decline in sales is, in part, a result of scarce real estate inventory.
The number of single-family homes available to homebuyers plummeted 29 percent in November to the fewest houses on the market in any November since the MAR began tracking such data in 2004. There were 11,142 houses for sale statewide in November compared to 15,689 available homes in November 2018.
The number of months of inventory crashed 32.4 percent to 2.3 months compared to 3.4 months in November 2018. About six months of inventory is considered a balanced market between home buyers and home sellers. November single-family inventory decreased for the 93rd time in the last 94 months on a year-over-year basis.
Condominium inventory nosedived as well, falling 20.9 percent to 3,910 units available in November from 4,944 condos for sale in November 2018. Statewide there were 2.1 months of supply in November, a 22.2 percent decline from 2.7 months in November 2018. November also had the fewest number of condos on the market in any November since MAR began compiling such data in 2004.
Scarce inventory resulted in rising home prices through much of 2019. November was no exception. The median price for a single-family home statewide increased 2 percent to $405,000 from $397,000 in November 2018. November was the seventh straight month of median prices at or above $400,000, and median prices have risen or been flat for 35 of the last 36 months.
Condominium prices also have continued to rise. The median condo price in Massachusetts rose 1.2 percent in November to $384,610 compared to $380,000 in November 2018. Condo prices have risen or been flat 32 out of the last 36 months.
Historically low mortgage interest rates have softened the blow of rising prices a little for homebuyers. The 30-year, fixed-rate mortgage loan remained below 4 percent for much of 2019 and started 2020 with a 2-basis-point and an 8-basis-point decline.
The 30-year note stood at 3.64 percent, with an average 0.7 point, for the week ending January 9, 2020, compared to 3.72 percent the prior week and 4.45 percent during the same week last year.