Average mortgage interest rates in the United States remained below 3 percent for the week ending September 3, 2020, according to Freddie Mac's weekly Primary Mortgage Market Survey.
The 30-year, fixed-rate mortgage loan interest rate averaged 2.93 percent, with an average 0.8 point, compared to 2.91 percent the week before. The 30-year note averaged 3.49 percent the same week last year.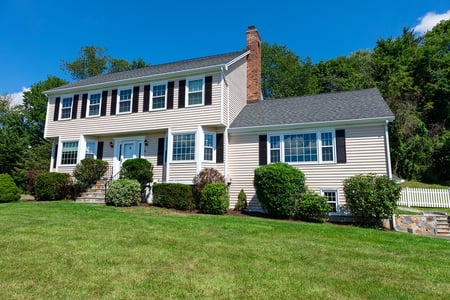 Prospective home buyers or current homeowners considering refinancing might not want to wait for rates to decline.
"Mortgage rates have remained effectively flat or near-record lows for the last month," Sam Khater, Freddie Mac's Chief Economist, said. "However ... some interesting compositional shifts as the 10-year Treasury rate has increased modestly over the past month while mortgage spreads have declined. Spreads may decline even further, but the rise in Treasury rates will make it difficult for mortgage rates to fall much more over the next few weeks."
Mortgage applications to purchase decreased 3 percent compared to the previous week, according to the Mortgage Bankers Association's Weekly Mortgage Applications Survey for the week ending August 28, 2020. Mortgage applications were 28 percent higher one year ago.
The 15-year, fixed-rate mortgage, a popular choice for refinancing, averaged 2.42 percent, with an average 0.8 point. The 15-year loan averaged 2.46 percent the preceding week and 3 percent the same week last year.
The five-year, adjustable-rate mortgage (ARM) loan averaged 2.93 percent, with an average 0.2 point, up slightly from the prior week when it averaged 2.91 percent. The five-year ARM averaged 3.30 percent last year.
Massachusetts Home Sales Increase in July
After three months of declining single-family home sales in Massachusetts, closings increased 3.6 percent in July compared to July 2019, the Massachusetts Association of Realtors (MAR) reported on August 18, 2020.
There were 6,382 homes sold in July compared to 6,162 in July 2019. In June, there were only 4,867 single-family sales. The median home price increased by 8.4 percent to $475,000.
Condominium sales declined 1.4 percent in July compared to July 2019, with 2,202 condo units sold in July and 2,234 sales in July 2019. The median condo price rose 6 percent in July on a year-over-year basis to $423,500.