The average 30-year, fixed-rate mortgage loan remained above 5 percent for the week ending April 28, 2022, according to Freddie Mac's weekly Primary Mortgage Market Survey (PMMS).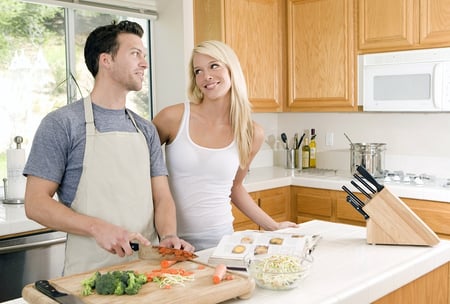 Mortgage interest rates have risen more than 200 basis points since last year, the fastest increase in decades. Higher interest rates have increased the cost of mortgage payments for homebuyers.
The 30-year, fixed-rate mortgage averaged 5.10 percent, with an average of 0.8 points, a slight dip from last week's average of 5.11 percent. A year ago, the 30-year note averaged 2.98 percent.
"The combination of swift home price growth and the fastest mortgage rate increase in over forty years is finally affecting purchase demand," Sam Khater, Freddie Mac's Chief Economist, said. "Homebuyers navigating the current environment are coping in a variety of ways, including switching to adjustable-rate mortgages, moving away from expensive coastal cities, and looking to more affordable suburbs."
Khater believes the home price growth and rising interest rate one-two punch isn't sustainable. "We expect the decline in demand to soften home price growth to a more sustainable pace later this year."
Related: Real Boston: Greater Boston's Free Everything Residential Real Estate Newsletter
In Massachusetts, the median price of a single-family home increased 11.7 percent to $525,000 during the first three months of 2022 compared to $470,000 during 2021's first quarter. The median home price jumped 13.3 percent in March on a year-over-year basis. Condominium prices rose single digits in March and the first quarter.
The 15-year, fixed-rate mortgage averaged 4.40 percent, with an average of 0.9 points, up slightly from 4.38 percent the previous week. During the same week last year, the 15-year loan averaged 2.31 percent. The five-year adjustable-rate mortgage (ARM) averaged 3.78 percent, with an average of 0.3 points, increasing from 3.75 percent the week before and 2.64 percent a year ago.
How Much Are Rising Interests Affecting Mortgage Payments?
In March 2022, the median price of a single-family home in Massachusetts was $549,450. With 20 percent down, a prospective homebuyer would borrow about $440,000. At a 3 percent interest rate, the monthly principal and interest (P&I) payment would be $1,855. At 5 percent, a homebuyer is looking at a monthly P&I payment of $2,362, or about $17 more every day.
Of course, the median home price in the Greater Boston area is more expensive than statewide. A homebuyer borrowing $640,000 will pay $24 more per day for P&I than last year, or about $737 more every month.
Mortgage Applications Decline
The Mortgage Bankers Association (MBA) reported on April 27, 2022, that overall mortgage application activity fell to the lowest level since 2018, with declines in the purchase and refinance applications, according to its Weekly Mortgage Applications Survey for the week ending April 22, 2022.
Related: 7 Ways Homebuyers Negatively Impact the Home Loan Process
The seasonally adjusted "Purchase Index" decreased 8 percent from the prior week. The unadjusted Purchase Index fell 7 percent compared with the previous week and plunged 17 percent from the same week a year ago.
"The drop in purchase applications was evident across all loan types," said Joel Kan, the MBA's Associate Vice President of Economic and Industry Forecasting. "Prospective homebuyers have pulled back this spring as they continue to face limited options of homes for sale along with higher costs from increasing mortgage rates and prices. The recent decrease in purchase applications is an indication of potential weakness in home sales in the coming months."
Prospective homebuyers are wise to shop around for the best loan options during this period of rising mortgage interest rates. An exclusive buyer agent can provide you with referrals to experienced loan officers.