Average mortgage interest rates in the United States reached an all-time low for the week ending May 28, 2020, according to Freddie Mac's weekly Primary Mortgage Market Survey.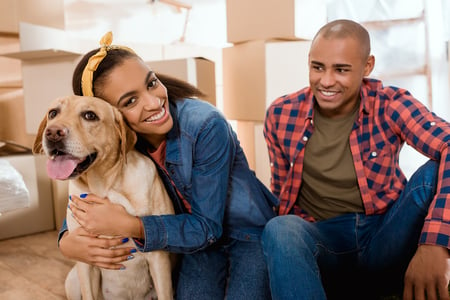 The 30-year, fixed-rate mortgage loan interest rate averaged 3.15 percent, with an average 0.8 point, compared to 3.24 percent the prior week and 3.99 percent the same week last year.
"The 30-year, fixed-rate mortgage has again hit the lowest level in our survey's nearly 50-year history, breaking the record for the third time in just the last few months," Freddie Mac's Chief Economist, Sam Khater, said. "These unprecedented rates have certainly made an impact as purchase demand rebounded from a 35 percent year-over-year decline in mid-April [to increases over several weeks,] a remarkable turnaround given the sharp contraction in economic activity."
The 15-year, fixed-rate mortgage loan averaged 2.62 percent, with an average 0.7 point, down from 2.70 percent the week before. A year ago, the 15-year note, which is popular with homeowners who want to refinance, averaged 3.64 percent.
The five-year, adjustable-rate mortgage (ARM) loan averaged 3.13 percent, with an average 0.4 point. Last week the five-year ARM averaged 3.17 percent, and it averaged 3.6o percent the same week in 2019. In the vast majority of cases, first-time homebuyers should not choose a five-year ARM.
Mortgage interest rates are just one factor that borrowers should consider when choosing a mortgage program and lender. The lowest interest rate doesn't always result in the lowest monthly payment.
Homebuyers should obtain a pre-approval letter before starting their home search. You should know that you cannot lock in an interest rate until you are within about 30 to 45 days from your closing date. Interest rates change daily. Shopping around for the best interest rate before you have had an offer on a home accepted is a waste of your time.
Mortgage Applications to Purchase Rise
The number of mortgage applications to purchase a home nationwide increased 5 percent compared to the previous week, according to the Mortgage Bankers Association's (MBA) Weekly Mortgage Applications Survey for the week ending May 29, 2020. Compared to the same week last year, applications to purchase rose 18 percent.
"The pent-up demand from homebuyers returning to the market continues to support a recovery from the weekly declines observed earlier this spring," said Joel Kan, the MBA's Associate Vice President of Economic and Industry Forecasting.
Purchases applications increased for the seventh consecutive week. When the coronavirus outbreak started, purchase applications by homebuyers fell 35 percent on an annual basis.
"However, there are still many households affected by the widespread job losses and [the] current economic downturn. High unemployment and low housing supply may restrain a more meaningful rebound in purchase applications in the coming months," Klan said.
MA Home Prices Up in April, Sales Down
Massachusetts home prices rose in April due to meager inventory, and closed sales declined, Banker & Tradesman, a publisher of real estate data, reported on May 27, 2020.
There were 3,706 single-family home sales in Massachusetts in April, a 13.7 percent decline from April 2019 when there were 4,293 transactions. The median home price increased 11.8 percent on a year-over-year basis to $428,000 compared to $383,000 in April 2019. From January through April, there have been 13,649 single-family home sales, a 2.8 percent decrease from the first four months of 2019. During the same four-month period, the median sale price of a single-family home was $400,000, 6.7 percent more than the same period last year.
Massachusetts condominium sales increased by 19 percent in April. There were 1,610 condos sold in April, compared to 1,998 sales in April 2019. The median sale price jumped 13.8 percent to $421,000.