Mortgage interest rates are a moving target. After plunging on coronavirus fears several weeks ago, interest rates have risen and fallen not just weekly but sometimes several times per day.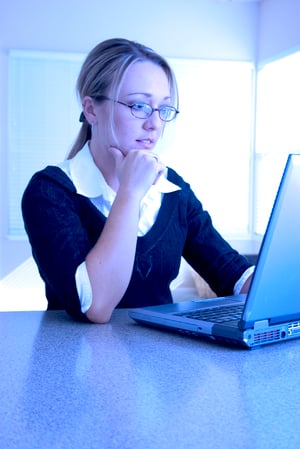 Average U.S. mortgage interest rates declined 17 basis points for the week ending April 2, 2020, compared to the previous week, according to Freddie Mac's Primary Mortgage Market Survey.
The interest rate for the 30-year, fixed-rate mortgage loan averaged 3.33 percent, with an average 0.7 point, compared to 3.50 percent the week before. The 30-year note averaged 4.08 percent the same week last year.
"Mortgage rates have drifted down for two weeks in a row, and that drop reflects improvements in market liquidity and sentiment," Sam Khater, Freddie Mac's Chief Economist, said. "While the market has stabilized relative to prior weeks, homebuyer demand has declined in response to current economic conditions. The good news is that the pending economic stimulus is on the way and will provide support for both consumers and businesses."
Mortgage applications to purchase homes plummeted over the past week, according to a report released by the Mortgage Bankers Association on April 1, 2020. The seasonally adjusted "Purchase Index" decreased 11 percent from one week earlier. The unadjusted Purchase Index dropped 10 percent compared with the previous week and was 24 percent lower than the same week one year ago.
Another wrinkle in the mortgage market is liquidity constraints for independent mortgage companies. Credit, in general, has tightened on the edges with most lenders raising their minimum FICO score threshold and applying more scrutiny on the stability of employment, according to an email sent by the president of a local lender.
The 15-year, fixed-rate mortgage loan, a popular choice for homeowners wishing to refinance, averaged 2.82 percent, with an average 0.6 point, from 2.92 percent the previous week and 3.56 percent during the same period in 2019.
Despite the attractive interest rates, homebuyers face a worsening real estate inventory situation. In the last 97 months, single-family inventory has decreased 96 times on a year-over-year basis. February 2020 saw the fewest number of houses (8,163) and condos (3,132) for sale of any February since MAR began compiling such data in 2004.
How will the coronavirus impact the number of homes for sale? It's hard to predict. If prospective home buyers decide to sit on the sidelines for a while, inventory could increase. On the other hand, how many homeowners will want to put their homes and open their doors to strangers during a global pandemic? If homeowners are reluctant to list their properties for sale, the number of homes for sale will decrease even more.