The worldwide spread of the coronavirus has sent shockwaves throughout global health care systems and governments, and the United States' stock market isn't the only financial indicator plunging as a result.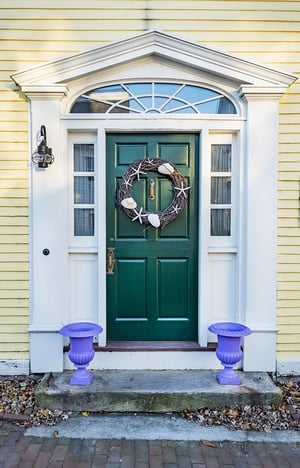 The average rates for U.S. 30-year, fixed-rate mortgage loans fell to 8-year lows this week and remain around historically low levels, according to a report from Mortgage News Daily. Local mortgage professionals have been quoting the most qualified prospective homebuyers a 3.375 percent fixed rate.
Average mortgage interest rates dipped this low for one day in the summer of 2016 but rose quickly afterward. Rates haven't remained this low for more than a day since 2012, CNBC reported February 24, 2020. Average interest rates are about 1 percent less than this time last year.
It is critical potential borrowers do their homework. There are several home loan programs and a variety of factors to consider before choosing a loan.
Homebuyer demand has remained high because of low rates. Nationally, mortgage applications to purchase a home, as opposed to refinancing applications, increased 6 percent for the week and were 10 percent higher annually, the Mortgage Bankers Association reported February 26, 2020. The increased number of mortgage applications has not translated into an equally high number of homes sold due to the tight supply of real estate inventory.
The number of single-family homes in Massachusetts for sale declined nearly 35 percent in January compared to January 2019, the Massachusetts Association of Realtors (MAR) reported February 26, 2020. Condominium inventory fell just over 26 percent in January on a year-over-year basis.
In the last 96 months, single-family inventory has decreased 95 times on a year-over-year basis. January 2020 saw the fewest number of houses (7,939) and condos (3,000) for sale of any January since MAR began compiling such data in 2004.
Scarce supply has made it especially difficult for first-time homebuyers, which made up 45 percent of all Massachusetts buyers in 2019, according to the Massachusetts Profile of Home Buyers and Sellers. The report is prepared for MAR by the National Association of Realtors. Nationwide, first-time homebuyers averaged 33 percent of all homebuyers.
How will the coronavirus impact the Massachusetts real estate market in the coming months? It's impossible to know precisely, but it is a reasonably safe bet that if the financial markets calm down, mortgage interest rates will rise.
The Massachusetts Department of Public Health (DPH) said at a press briefing on February 26, 2020, that 231 people who may have experienced exposure to the coronavirus are being monitored and self-quarantined in their homes. The DPH also said 377 have already gone through a voluntary quarantine. None of the quarantined individuals have show symptoms.
There have been more than 80,000 cases of coronavirus around the world, with nearly 3,000 deaths, according to Patch.com. The majority of deaths have been in China. There have been 14 confirmed cases in the U.S., and no one has died.