Massachusetts single-family home sales plummeted in October year-over-year, the Massachusetts Association of Realtors (MAR) reported recently.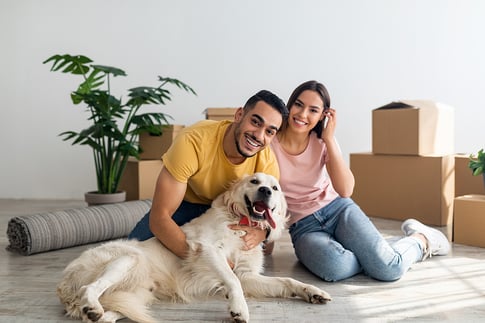 Home sales have dropped every month in 2022 on a year-over-year basis, but October had the most significant decline at 22 percent.
Homebuyers purchased 3,826 single-family homes compared to 4,904 in October 2021. In October 2020, the pandemic-fueled real estate market saw 6,237 houses sold.
Through the first 10 months of 2022, homebuyers purchased 41,075 single-family homes, a 12 percent decrease from the 46,827 sold during the same timeframe last year.
Single-family Home Prices Rise
• The median house price rose 5 percent statewide to $547,000 in October from $520,000 in October 2021.
• Through October, house prices climbed 9 percent to $579,000 compared to $530,000 during the same 10-month period last year.
• Homebuyers paid, on average, 99 percent of the original list price in October compared to 102 percent in October 2021. Through October, homebuyers paid 103 percent of the original list price on average.
Single-family Inventory Remains Tight
• The number of single-family homes for sale dropped 16 percent in October, falling from 7,820 houses in October 2021 to 6,562 last month.
• The number of months of supply was about six weeks in October, the same as October 2021. Approximately six months of inventory is considered a balanced market between homebuyers and home sellers.
• New listings on the market fell 17 percent to 4,359 from 5,261 in October 2021.
Condominium Sales Plummet
• There were less than 1,500 condos sold in October, a 26 percent decline year over year.
• Through October, the number of units sold fell 18 percent, the 11th consecutive month of year-over-year declines in sales.
Median Condo Price Jumps
• Despite the higher interest-rate-induced sales sump, scant inventory resulted in a double-digit price increase statewide. The median condo price rose 12 percent in October to $484,500.
• From January through October, condominium prices rose 8 percent to $508,000.
• Homebuyers paid, on average, 100 percent of the original list price in October and 102 percent through October, indicating that while prices are holding, competition has slowed. In May, condo buyers paid 104 percent of the original list price.
Condominium Inventory Falls Off a Cliff
• Condo inventory nosedived 27 percent in October to 3,088 from 4,218 units for sale in October 2021.
• The months of supply of condominiums dropped 15 percent to less than two months in October.
• There were 1,838 new listings in October, a 19 percent decline year over year.
Affordability Remains a Problem
• The MAR "Housing Affordability Index" declined 33 percent for single-family homes in October to 55.
• Condominium affordability dropped 37 percent to 62.
• The index measures housing affordability. A higher number means greater affordability. For example, an index of 120 means the median household income is 120 percent of what is necessary to qualify for the median-priced home with prevailing interest rates.
Prospective homebuyers must remember that all real estate is local, and not all local housing markets will increase or decrease in unison.