Massachusetts real estate inventory declined statewide again in August, but the number of new listings hitting the market in increased, the Massachusetts Association of Realtors reported September 26, 2018.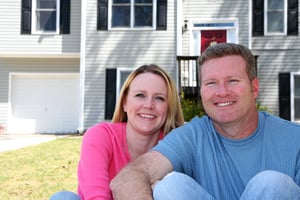 Single-family inventory declined 13 percent from 16,781 available homes in August 2017 to 14,597 statewide in August 2018. Falling housing stock is nothing new for homebuyers. August marked the 78th time in the last 79 months that there were year-over-year inventory decreases. August 2018 had the fewest available single-family houses in the month of August since MAR started tracking such data in 2004. New listings increased 3.3 percent to 6,784 compared to 6,565 in August 2017.
Available condominiums dropped 16.6 percent to 3,767 units for sale from 4,519 condos on the market in August 2017, and August 2018 had the fewest available units of any August. The number of months supply of condominium inventory declined 20 percent to 2.0 months statewide. About six months of inventory is considered a balanced market between home buyers and home sellers. Condominium inventory has declined or been flat for 30 of the last 31 months on a year-over-year basis. New condos hitting the market jumped 8.8 percent to 2,328 from 2,139 in August 2017.
Single-family home sales were flat in August, increasing less than 1 percent compared to August 2017. Condominium sales also inched higher by less than 1 percent.
Tight real estate inventory led to higher home prices. The median price of a single-family home increased 6.7 percent in August to $418,200 compared to $392,000 in August 2017. The median condo price jumped more than 10 percent to $385,000 from $349,000 in August 2017.