Despite higher interest rates, the median price of a single-family home in Massachusetts rose 9 percent in July and 10 percent through July; however, home prices in Kingston, Massachusetts, dropped, according to the Massachusetts Association of Realtors.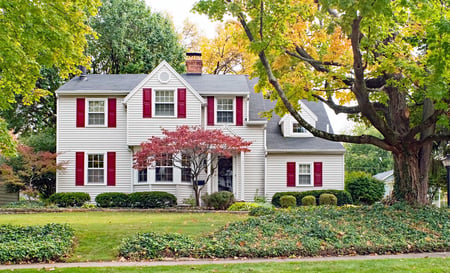 Kingston, located along the coast in Plymouth County and about 36 miles south of Boston, saw the median house price in July fall 11 percent year over year to $670,000 from $755,000. Through the first seven months of 2022, the median single-family house price decreased by 8 percent to $565,000, down from $615,000 during the same timeframe last year. While the vast majority of communities saw an increase in median house prices in July, some others did experience a decline.
Despite prices falling, Kingston homebuyers, on average, paid 106 percent of the original list price in July for houses. On average, homebuyers paid 103 percent of the original list price through July.
Related: Costs Homebuyers Should Consider Besides the Mortgage When Buying a Home
Home sales were flat, with 13 sales in July and July 2021. From January to July, there were 66 houses sold, a 21 percent decline from 83 sales in the same period in 2022.
Pending sales, representing properties under contract that have not yet closed, jumped 80 percent in July to 18 from 10 in July 2021. Pending sales slipped 4 percent to 82 through July.
Typically one would expect an increase in inventory to coincide with a decline in prices, but there were fewer homes for sale in Kingston in July. Single-family home inventory decreased 32 percent to 15 from 32 homes on the market in July 2021. The number of months of supply declined 20 percent from 1.5 months in July 2021 to 1.2 months this past July. There were 15 new listings in July, two more than July 2021, and 94 new listings through July, an 11 percent drop compared to last year.
Homebuyers did not buy any condominiums in Kingston in July. There has been only one sale through July, one unit less than the first seven months of 2021.