Despite some signs of a slowing Massachusetts real estate market, it's still a tough housing market for homebuyers. Single-family and condominium sales are down, median home price growth is slowing but still up, inventory remains extremely tight, new listings are down, and interest rates have risen dramatically.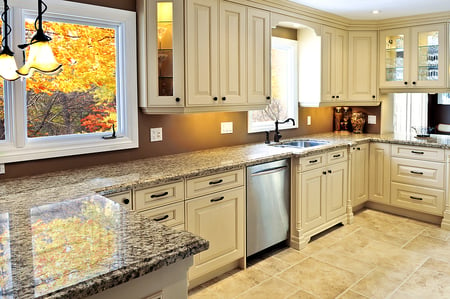 It's still a seller's market, but a less stressful one for homebuyers than earlier this year. Sure, move-in-ready homes in desirable locations still get multiple offers but not the 10, 20, or 30 offers homebuyers were competing with six months ago. Some houses that need a little work might only get one offer. Price drops – almost unheard of at the beginning of 2022 – are more common, leading to opportunities for the right homebuyer.
One sign of a slowdown is the amount paid over the original price of a home. The average amount home-buying consumers statewide are paying over the listing price has declined. In May, homebuyers paid, on average, 107 percent of the original list price for single-family homes and 101 percent in August. Homebuyers paid 104 percent of the original list price for condos in May and 101 percent in August.
Rising interest rates are arguably the most significant factor contributing to a cooling real estate market. Mortgage applications are down about 30 percent on a year-over-year basis, with interest rates over 6 percent, more than double last year.
Massachusetts homebuyers purchased 5,272 houses in August, a 10 percent drop from 5,863 closed sales in August 2021, the Massachusetts Association of Realtors reported on September 20, 2022. Through the first eight months of this year, single-family home sales fell 11 percent during the same timeframe last year.
Condominium sales plummeted 21 percent in August to 1,937 units sold from 2,460 in August 2021. Through August, condo sales are down 15 percent year over year.
Related: Make Better Real Estate Decisions. Subscribe to Real Boston
Scarce inventory has contributed to a decline in sales. There were 6,041 homes for sale in August, a 26 percent drop from August 2021. The number of condo units available plummeted 33 percent to 2,647.
The number of months of supply was 1.4 for single-family and condominium homes, meaning if there were no new homes listed for sale, there wouldn't be an inventory in about six weeks. About six months of inventory is considered a balanced market between home buyers and sellers.
The median price of a single-family home increased 8 percent in August to $599,000 from $552,500 in August 2021. Through August, median house prices rose 10 percent to $583,000 compared to $530,000 during the same eight-month period in 2021.
Condominium prices rose to $497,400, a 3 percent rise from August 2021. From January through August, the median condo price rose 7 percent to $511,300.
Homebuyers continue to struggle with affordability. Single-family homes in August were 27 percent less affordable than in August 2021, while condominiums were 23 percent less affordable.
The Massachusetts Association of Realtors' "Affordability Index" measures how affordable housing is to consumers, considering interest rates, median sale price, and average income by county. A higher number means greater affordability. For example, an index of 110 means the median household income is 110 percent of what is necessary to qualify for the median-priced home under prevailing conditions.
In August, the index was 57 for single-family homes, the same as July but down from 78 in August 2021. For condominiums, the index was 69 in August compared to 89 in August 2021.
Homebuyers are wise to get information and competent advice about the local market or markets they're interested in buying a home. Some local markets are still experiencing double-digit price increases, while others have seen slight price declines.