Who doesn't want to breath fresher air?
Although opinions on environmental issues and solutions may differ, Americans overwhelmingly share a concern for the environment and want to protect it.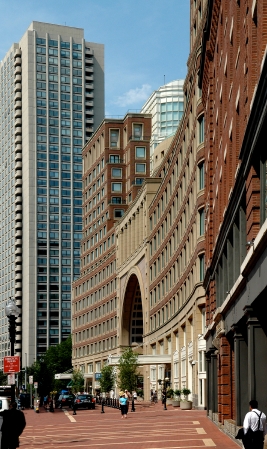 Home buyers choosing which U.S. city to buy a home in also may want to consider the environment. Nerd Wallet, a financial education Web site, researched various data for America's 150 largest cities to discover the best places for those seeking a green lifestyle and a healthy environment.
Nerd Wallet compared environmental quality (less pollution), transportation (more walker/bikers/carpoolers), energy sources (less coal and wood to heat and more solar) and housing density (urban sprawl requires more transportation) to rank cities.
Boston ranked seventh in the survey that was published April 15, 2015. More Boston residents walk to work than in any other city on Nerd Wallet's top 10 list. Fifteen percent of Boston residents brave the elements to get to their job.
The survey found that larger cities were often environmentally better. "We might associate larger cities with polluting industries, but bigger cities tend to be denser, which reduces urban sprawl and energy needs for transportation per capita," according to Nerd Wallet. Many of the cities examined fell within a narrow range of the EPA's Air Quality Index, ranging between the classification of "good" (index number less than 51) and "moderate" (index number less than 101).
Of the 150 cities compared, the top 10 green cities in the survey were as follows:
1. Honolulu, Hawaii
2. Washington, D.C.
3. Arlington, Virginia
4. San Francisco, California
5. Miami, Florida
6. New York, New York
8. Orlando, Florida
9. Seattle, Washington
10. Jersey City, New Jersey
Honolulu had the best air quality and widespread use of solar energy. Public transportation carried 38 percent of commuters to work in Washington, D.C. Like Boston, San Francisco had a lot of residents (10 percent) that walked to work. Miami had good air quality and plenty of residents that chose to carpool.