When it comes to buying a home – and making other important decisions in life – it's not what you don't know, it's what you don't know you don't know that should worry you. There are plenty of potential pitfalls Massachusetts home buyers need to be aware of and avoid. The following are just three common Massachusetts home-buying mistakes to know about.
1. Financial Moves After Applying for a Mortgage
After applying for a mortgage loan and before closing on a new home, home buyers should really try to freeze their credit profile. What does that mean? It means that you should not apply for new credit cards, car loans, change jobs and/or move money around accounts.
For instance, applying for and using a department store credit card to purchase furniture or appliances will affect your debt to income ratio. The problem is that just the act of opening the new charge card creates a potential new debt obligation, which the lender must take into consideration. There is now the possibility of new debt, and a new indebtedness number of perhaps 5 percent of the credit limit may be added to the loan calculations.
Changing jobs, even if it is a better paying one, may result in a delay or even a loan denial. A delay may result in a seller deciding not to sell you the home. Deadlines in the purchase and sale agreement are not guidelines. If the new job is also a new career, your lender may want to see two years of work history before agreeing to lend you money for a home.
A home buyer should not make large deposits without first checking with their mortgage professional. Unusual deposits or large deposits into checking, savings or any financial accounts beyond normal payroll deposits must have the source of that money verified by a bank's or mortgage company's underwriting department. Such deposits could result in loan processing delays or even denials. It is not OK for your family or friends to just give you money a few weeks before the closing. Even moving money around accounts may cause a problem, so be sure to discuss with your mortgage professional before making any money moves. Making financial moves during the home-buying process is one of several common mortgage mistakes home buyers make.
2. Skipping the Home Inspection with New Construction
It's new, what could be wrong? A lot might be wrong with that newly built home. Builders and their listing agents may tell you the house is brand new, the town or city building inspector has signed off on permits, and besides it comes with a one-year warranty.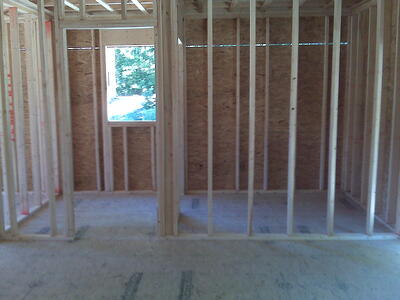 A general contractor and several sub-contractors likely were involved in the construction of your new home. Contractors framed the structure, installed plumbing, wired the electricity, placed the roof, laid tile, hardwood or carpeting and delivered appliances. Some were probably very professional. One or more of those contractors may have done inferior work.
Many city and town building, plumbing and electrical inspectors do a good job and take seriously their responsibility to keep the residents of their community safe. Others are just not that good. Professional, licensed home inspectors often find electrical and plumbing issues after municipal inspectors already have reviewed the work.
New construction homes in Massachusetts do come with a limited, one-year warranty, but a homeowner has to know there is a problem before taking advantage of the warranty. And that's if you can track down the builder after the sale. An improperly installed roof or or poor plumbing may not leak until after the first year.
Not only should home buyers obtain a home inspection for new construction, but they may want to obtain a two-step inspection. One preliminary inspection when the structure is framed and a final inspection upon completion of the home.
3. The Loan Commitment Date is the Most Important Date
It is often referred to as the loan commitment date, but make no mistake, it is a deadline. It's a critical deadline. You, your lawyer and your buyer agent should put the loan commitment deadline in your calendars. Why is the loan commitment deadline so important?
The failure of a home buyer to receive a clean loan commitment letter, to extend the loan commitment date or to terminate the contract with the seller before the loan commitment deadline passes puts him or her in jeopardy of losing deposits made at the time the offer to purchase and purchase and sale agreement were signed. For many home buyers, these deposits total 5 percent of the purchase price of the home they intend to purchase. That's a potential loss of $20,000 on a $400,000 home.
The potential pitfalls above and others are why home buyers should put together a professional and competent home-buying team prior to starting their home search.