Tight inventory and higher prices certainly factored into the second quarter having the fewest number of condominium sales in a couple of years in Downtown Boston, the Boston Business Journal reported July 17, 2014. The BBJ obtained the data from the Listing Information Network, or Link, which is a Boston-based company that tracks real estate sales.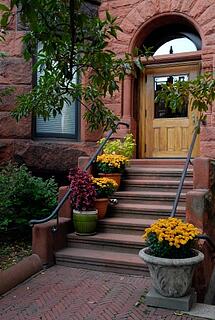 From April through June, 963 units were sold in Boston's downtown neighborhoods, a nearly 8 percent decline from the same period in 2013 when 1,045 condos were sold.
Shrinking inventory played a role in the sales decline; the median price for a condominium in the dozen downtown neighborhoods from the South End to the West End increased by 12 percent to $601,500, up from $536,000 during the second quarter of 2013.
According to the data, the most expensive neighborhood was the Waterfront where the median price per unit was $1.17 million. Midtown, the area bordered by the Boston Common, Financial District, Chinatown and Bay Village, came in second where the median condo price was $1.1 million. The Back Bay came in third at $895,000.
Despite a nearly 14 percent increase in the second quarter year-over-year median price, South Boston was the most affordable downtown neighborhood at $484,000. It was also the neighborhood that had the largest sales volume in the second quarter. Southie saw 187 condos sold. The South End had the second highest number of sales at 187 and the Back Bay places third with 144 units sold.