Single-family home prices increased 10.2 percent across the United States on a year-over-year basis in February; however, New Hampshire home prices increased only 2.6 percent in February compared to February 2012, according to data from real estate information company CoreLogic, the New Hampshire Union Leader reported April 14, 2013.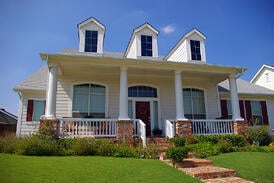 Only 11 states showed price increases of less than 2.6 percent.
Massachusetts showed the strongest increase in home prices among New England states, with selling prices 6.7 percent higher than in February of last year. Vermont home prices increased 4.3 percent, while Connecticut price appreciation was similar to New Hampshire. Maine and Rhode Island did worse than New Hampshire.
NH home buyers are pushing up sales, so stronger increases in home prices may follow soon. The number of units sold in New Hampshire increased 23 percent in 2012 compared with the number in 2011. Inventory has tightened as foreclosures declined 23 percent in February 2013 compared with 2012. Time on the market has shrunk from 144 days in January 2012 to 116 days in January 2013, and from 135 days in February 2012 to 124 days in 2013.