Average mortgage interest rates nationally have declined for four weeks, but lower borrowing costs have not increased homebuyer demand.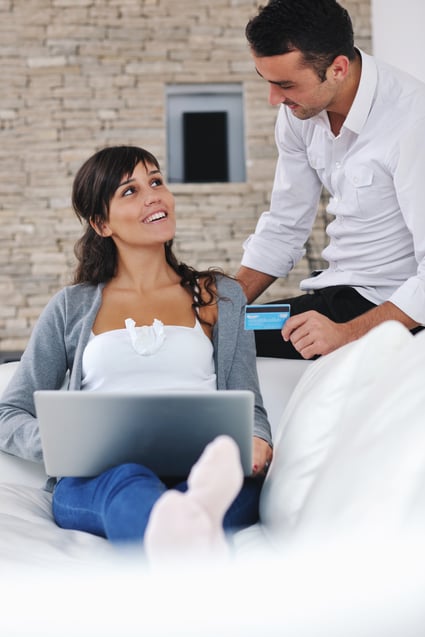 The 30-year, fixed-rate mortgage loan averaged 6.33 percent for the week ending December 8, 2022, down from 6.49 percent the prior week. During the same timeframe last year, the 30-year note averaged 3.10 percent, according to Freddie Mac's weekly Primary Mortgage Market Survey (PMMS).
"Mortgage rates decreased for the fourth consecutive week due to increasing concerns over lackluster economic growth," said Sam Khater, Freddie Mac's Chief Economist. "Over the last four weeks, mortgage rates have declined three-quarters of a point, the largest decline since 2008. While the decline in rates has been large, homebuyer sentiment remains low with no major positive reaction in purchase demand to these lower rates."
The 15-year, fixed-rate mortgage loan averaged 5.67 percent compared to 5.76 percent the week before and 2.38 percent the prior year.
The PMMS is focused on conventional, conforming, fully amortizing home purchase loans for borrowers who put 20 percent down and have excellent credit.
The Mortgage Bankers Association Market Composite Index showed mortgage applications to purchase homes decreased by 3 percent from one week earlier and was 40 percent lower than the same week last year.
The recent declines in interest rates will increase the number of consumers who qualify for a mortgage. Last month, using anonymized credit bureau data, Freddie Mac analysts created estimates showing the number of "mortgage-ready potential homebuyers" with good credit that no longer qualified for a mortgage due to higher mortgage rates.
Freddie Mac's data showed rising mortgage interest rates had eliminated the possibility of millions of consumers becoming homebuyers nationwide. For example, Freddie Mac estimates with 3 percent interest rates, about 26 million consumers could afford a $400,000 mortgage. The national pool of potential homebuyers drops to 12 million with 7 percent interest rates. For a $600,000 loan, that number plummets from about 14 million to about 4 million.
The Massachusetts Association of Realtors' "Affordability Index" plummeted 33 percent in October to 55 for single-family homes. The index fell 37 percent for condominiums to 62. In October 2021, the index stood at 82, and 94 in October 2020 for single-family homes. For condominiums, it was 98 last year and 107 in October 2020. The index measures current affordability. For example, an index of 100 means the median household income is 100 percent of what is necessary to buy a median-priced home with current interest rates. A higher number means homes are more affordable.