The median price for both single-family homes and condominiums in Quincy, Massachusetts increased in 2016, according to statistics released by the Massachusetts Association of Realtors.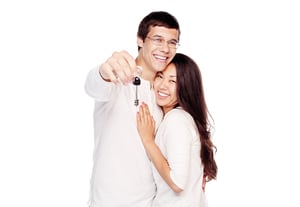 If you're in the market for a single-family home or condominium in Quincy, the following are seven statistics you should be aware of while you're searching for your new home.
1. The median sales price for a single-family home in Quincy increased 6.6 percent in 2016 to $418,750 from $393,000 in 2015.
2. The number closed sales decreased 7.6 percent in 2016, from 500 in 2015 to 462 in 2016.
3. Homebuyers paid an average of 97.2 percent of the original list price for homes in 2016, up 0.4 percent from the 96.8 percent a homebuyer paid on average in 2015.
4. The median price for condominiums in Quincy rose 6.2 percent in 2016 to $299,900 from $282,500 in 2015.
5. The number of condominiums sold declined 6.1 percent to 403 in 2016 from 429 units sold in 2015.
6. New condominium listings also fell as real estate inventory tightened in Quincy at the end of the year. There were 500 new condo listings in 2016, down 6.4 percent from the 534 listings throughout 2015.
7. Condominium buyers paid on average 98.8 percent of the original list price in 2016, an increase of 0.8 percent from the 98 percent homebuyers paid in 2015.