Quincy, Massachusetts is a coastal city located immediately south of Boston in Norfolk County. If the name sounds familiar, that's because it is. The city is the birthplace of U.S. Presidents John Quincy Adams and his dad, John Adams, thus it bears the nickname, "The City of Presidents." First settled in 1625, Quincy was once part of neighboring town Braintree. Quincy also borders Milton, Weymouth, Randolph, and Hull.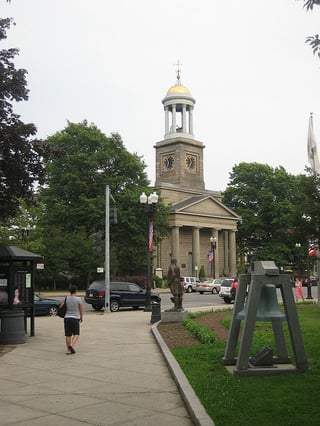 Although Quincy is primarily an urban landscape, Blue Hills Reservation touches parts of the city, and Quincy Harbor features one of the area's longest beaches, Wollaston Beach. Also located on the shoreline is Marina Bay, the largest marina in the Northeast. This area features incredible views of the Boston skyline, as well as restaurants, retail shops and condominiums. Other recreational areas include three golf courses, ferry rides to the Boston Islands, and the Quincy Quarries Reservation, popular among hikers and rock climbers.
Quincy was once a hub for granite quarrying. Now several major corporations have headquarters in the city, including Stop & Shop and Arbella Insurance Group. State Street Corporation has an office in Quincy, as well as Blue Cross Blue Shield of Massachusetts, Harvard Pilgrim Health Care, and Boston Scientific. If you can't get through the day without a cup of Dunkin Donuts coffee, you'll be happy to know that Dunkin Donuts was founded in Quincy!
Quincy is the ninth largest city in the State of Massachusetts, with a total population of 92,271 people (2010 U.S. Census). The city is broken up into numerous neighborhoods, each offering a different landscape. Wollaston area is popular with people that work in Boston due to its proximity to public transportation. West Quincy offers direct access to Interstate 93, and for those interested in a primarily residential area, Merrymount may be the perfect spot.
The city is an ideal location for those who commute to work in Boston. Quincy has four MBTA stops on the Red Line: North Quincy, Wollaston, Quincy Center, and Quincy Adams. The commuter rail also stops at Quincy Center before heading into South Station in Boston. Several bus lines are available that connect residents to destinations around Quincy and beyond. Quincy is also close to Logan International Airport and can be accessed by rail or road.
There are many educational options in Quincy. In addition to public and private elementary and high schools, the city also has a college of liberal arts and sciences (Eastern Nazarene College) and a community college (Quincy College). In order to accommodate all school-aged children, Quincy has 12 public elementary schools, five public middle schools, and two public high schools (Quincy High School and North Quincy High School). Private school options for children include a Montessori school, a Catholic school, and a prep school.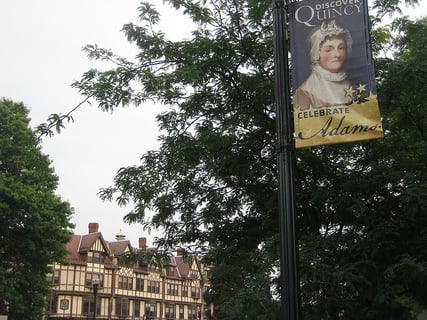 During the first nine months of 2015, there were 366 single-family homes sold in Quincy at a median price of $390,000. More than half the homes sold for between $300,000 and $450,000. Sale prices ranged from $131,000 to $1,050,000. Homebuyers paid on average 97 percent of the original list price. There were 317 condominium sales in Quincy through the first three quarters of 2015. The median condo price was 282,500, and homebuyers on average paid 98 percent of the original list price. The least expensive condo sold for $119,000 and the most expensive condo sold for $1,275,000. The fiscal year 2015 residential tax rate is $14.60 per thousand.
Quincy also is a popular tourist destination for those visiting the Greater Boston Area. It's home to the Adams National Historical Park, as well as the United First Parish Church. The thirteen-acre Adams park is comprised of the birthplaces of John Adams and John Quincy Adams; the Old House at Peace field, home to four generations of the Adams family; and the Stone Library. First gathered in 1636 as a branch of the First Church in Boston, United First Parish Church was established in 1639. The current building, considered the finest existing Greek Revival church in New England, was completed in 1828. It is a National Historic Landmark designed by architect Alexander Parris, who also designed popular Quincy Market in Boston. The Quincy History Museum at the Quincy Historical Society takes visitors through 400 years of American history.
Photos by Todd Van Hoosear via a Creative Commons license.