Through July 2016 the median price of a single-family home decreased a bit, but you'll still need a lot of money to purchase a home in Newton, Massachusetts. The following are three things homebuyers should know about the real estate market in Newton.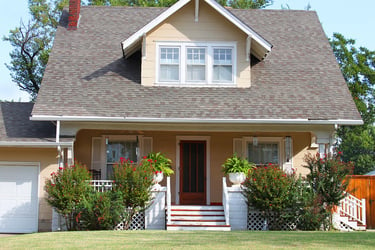 1. You will need about $1 million to purchase a home. There are certainly less expensive homes, but the median price of a home in Newton, MA in July increased 4.8 percent to $1,090,000 compared to $1,040,000 in July 2015. Through July the median home price declined 2.2 percent to $1,125,000 compared to $1,150,000 during the first seven months of 2015. Homebuyers on average paid 99.3 percent of the original list price in July and 99.2 percent of the original list price January through July. If you're interested in a condominium, the median condo price through July was $697,000. On average homebuyers paid 101.8 percent of the original list price for condos in July.
2. The number of available homes declined in July. The number of single-family homes on the market decreased 20.6 percent to 112 from 141 in July 2015. The months supply of inventory declined 14.3 percent to 2.4 months. About six months of inventory is considered a balance market between buyers and sellers. New listings decreased 28.3 percent in July, so inventory won't be making a comeback in the next couple of months. Condominium inventory was flat in July, increasing just two units in July.
3. Homes sales decline mainly due to low inventory. Single-family home sales in popular Newton, MA declined 25.8 percent in July to 72 houses sold compared to 97 sales in July 2015 primarily due to low inventory. Through July homes sales decreased 10.5 percent to 317 transactions. Condo sales declined 26.7 percent in July to 33, but sales through July increased 10.1 percent to 207 units sold.
Data source: Massachusetts Association of Realtors