HAVERHILL, Mass. April 15, 2020 – Buyers Brokers Only, LLC has shifted its in-person spring 2020 Massachusetts first-time homebuyer workshops online due to the coronavirus pandemic.
The next two HomeSmart Homebuyer Workshops, previously scheduled events in Woburn and Boston, are now scheduled for Saturday, April 18, 2020, from 9:30 AM to 11:45 AM, and Thursday, April 23, 2020, from 6:30 PM to 8:45 PM respectively via Zoom.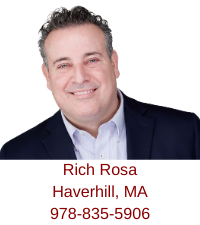 Buyers Brokers Only, LLC co-founder and co-owner Rich Rosa, who is a licensed real estate broker and attorney, will team up with experienced loan officer and branch manager Melissa Caci from Residential Mortgage Services (RMS) on April 18, 2020.
Rosa and Vince Bertrand, a mortgage professional with more than 20 years of experience in the financial services industry, will present at the April 23, 2020 workshop. Bertrand works for Fairway Independent Mortgage Corporation.
Rosa, Caci, and Bertrand have taught home buyer classes to hundreds of home-buying consumers over the past several years.
The workshops provide prospective homebuyers with an overview of the home-buying process. Participants also will receive written materials in a digital format. The topics include the following.
• Choosing a real estate buyer agent;
• Learning about home loan programs;
• Searching for a house, condo, or multi-family home;
• Attending the home inspection;
• Understanding the purchase and sale agreement; and
• Planning for the closing.
"Knowledge is power for homebuyers," Rosa said. "Learning how to buy a house upfront not only helps consumers make more informed and better home-buying decisions, but it makes the road to homeownership a lot less bumpy."
ABOUT BUYERS BROKERS ONLY, LLC: Buyers Brokers Only, LLC, headquartered in Haverhill, Massachusetts, provides exclusive buyer agent services to homebuyers throughout the Greater Boston area and Southern New Hampshire. Buyers Brokers Only, LLC exclusively represents home buyers, never home sellers. Its real estate brokers are 100 percent loyal to homebuyers 100 percent of the time.