There are likely several reasons you're considering a move to Massachusetts. Maybe you're pursuing a job opportunity? Maybe you're following your heart? Maybe you're coming home? Maybe you're just looking for a change of scenery?
Whatever your reason for moving to Massachusetts, the following are just three reasons homebuyers will be glad they moved to the Bay State.
Massachusetts Education
A quality K-12 school system provides a well-rounded education that sets the groundwork for a student's success. The Massachusetts public school system has long been recognized as one of if not the best in the United States, setting the model to which other states aspire.
The College Board reported in March 2020 that for the fourth year in a row Massachusetts is the top state in the nation for the percentage of the graduating class that scored a 3 or higher on an Advanced Placement exam. For the first time, one out of every three members of the class of 2019 in Massachusetts earned a score of 3 or higher on the AP test. The state also had the highest 10-year percentage growth of graduating students who scored a 3 or higher.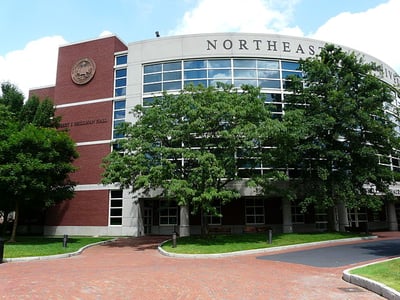 In August 2016, financial website WalletHub published a ranking of the school systems of all 50 states and the District of Columbia. Quality measures including pupil-teacher ratio, math and reading test scores, and remote learning opportunities accounted for 80 percent of the score, while safety measures such as disciplinary and bullying incidents made up the remaining 20 percent.
With a total score of 73.65, Massachusetts ranked No. 1 overall as well as in both major categories. The state came in at the top on reading and math test scores and highest average ACT scores (tied with Connecticut), and it was rated No. 2 in safest schools.
Education Week releases its Quality Counts report annually. It's 2017 report also ranked Massachusetts No. 1 in the United States.
U.S. News & World Report released data in April 2017 that rank Massachusetts fifth in its best high schools survey.
This excellence carries through in Massachusetts' prestigious post-secondary schools. U.S. News & World Report's closely-followed "Best Colleges" ranking put Harvard at No. 2, behind only New Jersey's Princeton, while the Massachusetts Institute of Technology (MIT) came in at No. 7. In addition, Massachusetts colleges Williams, Amherst, and Wellesley took the top three spots for liberal arts colleges.
Massachusetts Healthcare
No one wants to anticipate injuries or illnesses, but even healthy people need preventive medical care to stay that way. Massachusetts is recognized throughout the country as a state that places a high priority on healthcare. Wherever a homebuyer decides to live in the Greater Boston area he or she will be close to high-quality medical facilities.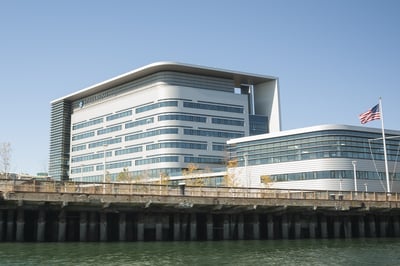 SmartAsset, a financial analysis website, recently ranked Massachusetts at No. 3 among states with the best healthcare access. In 2006, Massachusetts was ahead of the curve in passing the first law of its kind with the goal of providing health insurance to every state resident. Thanks to this foresight, the state currently ranks No. 1 in the United States with more than a 96 percent insured rate.
Healthcare in Massachusetts also stands above the norm in terms of safety. The Leapfrog Group is a non-profit organization dedicated to improving the quality of healthcare in America. In its Fall 2016 Hospital Safety Grades, Massachusetts came in at No. 7 with more than half of the state's 60 hospitals receiving a top grade of A.
Individual healthcare facilities in Massachusetts also have received high praise. In a recent "Best Hospitals" report from U.S. News & World Report, Massachusetts General Hospital in Boston was listed at No. 3, behind only Mayo Clinic and Cleveland Clinic, and ranked No. 4 in the specialty of cardiology and heart surgery. Boston's Dana-Farber/Brigham and Women's Cancer Center ranked No. 4 for its cancer treatment facility, and Brigham and Women's Hospital ranked 13th overall in the United States.
Newsweek issued a report in 2019 ranking the "World's Best Hospitals." It ranked Massachusetts General Hospital No. 4 and ranked Brigham & Women's Hospital the world's 17th best hospital.
Massachusetts Beaches
We all know what happens with too much work and not enough play, and there aren't many better places to relax and recharge than the breathtaking beaches of Massachusetts. National sources such as Forbes, Travel Channel and U.S. News & World Report regularly rank the state's beaches in the country's Top 10 alongside iconic vacation spots such as Maui, Hilton Head and East Hampton.

The following are the top beach spots that make Massachusetts a great place to vacation or plan a quick getaway from your home in the state.
• Cape Cod offers more than 500 miles of pristine coastline, highlighted by the 40-mile Cape Cod National Seashore. Waters at all public beaches are regularly tested for quality and safety. The classic cottages, quirky clam shacks, and laid-back lifestyle make Cape Cod an ideal place to unwind.

• Martha's Vineyard and Nantucket have long been known as celebrity playgrounds, but these islands retain an unspoiled charm that appeals to everyone. They're just a ferry ride away, but the serene beauty will take you light years away from the rest of the world.
• Take a step back in time at Walden Pond State Reservation and see what inspired Henry David Thoreau to write his classic book. In addition to swimming beaches, the park has opportunities for hiking, fishing, boating and canoeing.
• Outdoor sports enthusiasts can hang ten over at Long Beach on Cape Ann. Surfing is rated as "good" for beginners and intermediate, and the beach offers the best views of the twin lighthouses on Thatcher Island. Crane Beach (Ipswich, MA), Good Harbor Beach (Gloucester, MA), Burkes Beach (Marshfield, MA), and Nantasket Beach (Hull, MA) are local favorites.
Whether a professional on the move or a family looking to put down roots, homebuyers will find the Greater Boston area and all of Massachusetts provide plenty of good reasons to make a move.