Moving to and living in a new state can be exciting and, maybe, a little scary. Every state is different. The following will get you acquainted with living in the Commonwealth of Massachusetts and the Greater Boston area before making a move.
1. Tech Hub – The Future of Jobs is Tech; the Future of Tech is Massachusetts 

The biggest growth industries in the world are all either directly in technology or primarily affected by technological changes. In other words, a large portion of all the new jobs in the future will be in technology. Boston, Massachusetts is considered one of the most important tech hubs in the country and is positioned well to capitalize on future trends. 


Most large internet companies already have a significant presence in Massachusetts, including Facebook (founded in Cambridge), Google, Salesforce, Amazon, and dozens of others. Major biotechnology companies, such as Boston Scientific, Biogen, Takeda Pharmaceuticals, and Moderna, the maker of one of the first COVID-19 vaccines, call Massachusetts home.
It's easy to understand why Massachusetts is such an attractive market for these companies since it has some of the best universities in the world and one of the top 10 most educated populations in the country. These factors make it a perfect recruitment location for many companies, particularly the tech sector.

Related: 12 Home Buyer Tips For Moving to Massachusetts
2. Higher Education – The Best Universities in The World

The Greater Boston area has more than 50 institutions of higher learning, more than any other city in the United States and with a student population of over 150,000. The City of Boston alone has more than 25 colleges, universities, and community colleges, and the state has more than 100. These institutions also employ over 45,000 people directly, and, indirectly, contribute to the creation of an additional 80,000 jobs in the state with billions of dollars of economic impact to the area.
Harvard University is, by far, the most recognized name in higher education in the world and the oldest institution of higher learning in the United States. The area is also home to the Massachusetts Institute of Technology (MIT), Tufts University, Boston College, Northeastern University, and Boston University, to name only a few. The University of Massachusetts Amherst is the state's largest public university, with an enrollment of more than 28,000 students.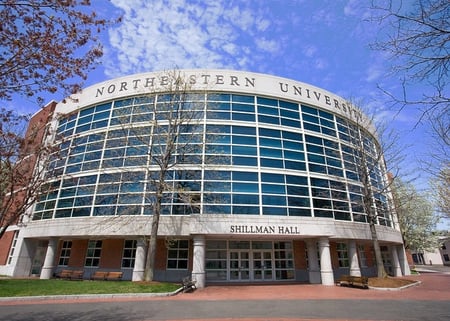 It's easy to characterize this information of higher education as a "cool fact" about the city or state, but it's much more than that. It has tremendous implications for the entire Boston area. Massachusetts, mainly because of its top-notch higher education institutions, is a top contender in just about any industry, including law, medicine, politics, business, biotech, and technology.

3. Public Education – Massachusetts is a Model for the Entire Country

It seems that Massachusetts has really excelled in education. Not only does it have some of the best universities in the world, but it also has the best public education system in the country, according to some rankings. When it comes to reading and math, Massachusetts is number 1, when compared to the other 49 states. Massachusetts public schools also are considered some of the safest. It's no wonder why young families are moving from all over the country to Massachusetts. Of course, as in any state, the quality and safety of schools within the state vary to some degree.
In an effort to improve outcomes at schools and to close achievement gaps in several student subgroups, Massachusetts passed the Student Opportunity Act (SOA) in 2019. The goal of the SOA is to ensure that every student in the state experiences high-quality learning opportunities, leading to K-12 and postsecondary school success. The SOA increases education funding over several years, beginning with the 2020-2021 school year. The Chapter 70 program is the major program providing state aid to cities and towns for public elementary and secondary schools. In addition to providing money to support local school operations, Chapter 70 also establishes minimum spending requirements for each school district and minimum requirements for each municipality's share of educational costs.
4. Health Care – One of the Best in the Country and Getting Better

The Commonwealth Fund, a non-profit health care advocacy group, did a study of all 50 states and ranked Massachusetts as number 2 in the country. US News recently ranked Massachusetts number 1 for health care access. The state has more mental health providers and dentists per person than any other state, and it's second when it comes to primary care providers. 

Many of the countries top doctors in a number of medical specialties work in Boston's hospitals, as well as hospitals around the state.
The state is committed to making certain that every person in the state is covered by health insurance and has done a great job towards this goal with 97 percent of its population covered. For perspective, Texas only covers approximately 80 percent of its citizens.

5. Sports – A Legacy of Winning 

Boston is known for its championship teams, as well as one of the most loyal fan bases in sports. 

The Boston Celtics are one of the original eight teams in the league and have won more NBA championships (17) than any other National Basketball Association franchise. In baseball, the Boston Red Sox have won nine World Series championships (four since 2004). In hockey, the Boston Bruins have won six Stanley Cup championships, and the Bruins are one of the original six teams in the National Hockey League. Of course, in football, the National Football League's New England Patriots, the current champions, have won six Super Bowls. It's hard to spend any time in Boston and not notice the pride in its sports teams this city has. Everywhere you look, you're bound to see someone with a Red Sox cap or a Celtics jersey. Major League Soccer's New England Revolution plays at Gillette Stadium, the home of the Patriots.
Massachusetts has it all when it comes to sports and to a large extent its sports legacy is part of the glue that holds the community together. It's a shared experience for all the people in Massachusetts. 

6. Public Transportation – It simply works (mostly)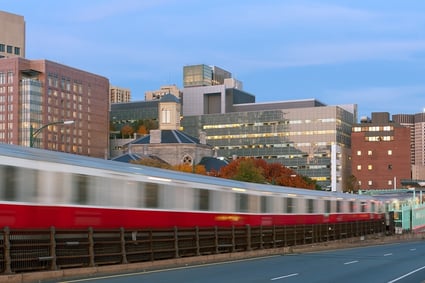 The transportation system in the Boston area, as well as other municipalities, is handled by the Massachusetts Bay Transportation Authority (MBTA). The subway system (known as the T), commuter rail, and bus system handle more than 400 million rides per year. Boston is ranked in the top 5 for best transportation systems in the country, and because the system works effectively, it's used by 34 percent of its citizens. That's not to say there aren't complaints about public transportation. Sometimes those trains get temperamental during blizzards. The state has plans for major investments in public transportation in the coming years.
Boston traffic is legendary, and the number of vehicles in the state has increased substantially over the past five years, according to a special report in 2019 by The Boston Globe. State lawmakers are debating how to increase access to and how to improve the reliability of public transportation.
Related: Comprehensive Massachusetts Home Buyer Checklist
7. Taxes – A Flat Approach to Taxes

Massachusetts state income tax is 5.1 percent. This tax is on both earned (salaries, wages, tips, commissions) and unearned (interest, dividends, and capital gains) income. The tax rate was lowered to 5.05 percent for tax years beginning January 1, 2019, and after. Certain capital gains are taxed at 12 percent. Everyone whose Massachusetts gross income is $8,000 or more must file a Massachusetts personal income tax return
Though there are some states where there is no income tax, many states charge a higher state income tax than Massachusetts. California, for example, has a top tax rate of 13.3 percent. The state sales tax is 6.25 percent, and the cigarette tax is $3.51 per pack. The gasoline tax is $0.24 per gallon. Municipalities may tax, within limitations imposed by state law, meals, hotel rooms, and retail marijuana sales. The first legal recreational sale of marijuana in Massachusetts took place in November 2018.
8. Career Options and Pay – Diverse Economy Equals Diverse Opportunities 

Massachusetts has one of the most diverse and most robust economies in the country. This diversity affords its residents a wide array of employment and career options. Opportunities abound in health care, energy, technology, law, education, and finance. It's worth noting that, not only are the jobs plentiful, but the pay is one of the highest in the country. Massachusetts is currently ranked 4th when it comes to median income.

9. Biggest Employers – The Big 5 and The Small 650,000

It's no surprise that the universities are some of the biggest employers in Massachusetts. In fact, two of the top five employers are universities, two are healthcare-related and one is a supermarket chain. The top five employers are 1) Mass General Brigham employing 74,013 in the state; 2) Beth Israel Lahey Health with 27,107 employees; 3) the University of Massachusetts has 23,614 working for the university system; 4) The Stop & Shop Supermarket Co., LLC with 20,115; 5) Harvard University with 19,460 in Massachusetts.


It's worth noting the list above only includes the largest employers, but, like most of the country, a large percentage of employment is created by smaller businesses, and Massachusetts has a very healthy and vibrant small business sector with more than 650,000 small businesses, according to the Small Business Administration. These small businesses employ more than 1.5 million and represent more than 45 percent of the state's total workforce.
10. Dining and Entertainment – Foodies Delight
Massachusetts offers many exceptional restaurant scenes. It's hard to beat the variety of seafood available, and who can resist the iconic New England Clam Chowder, which was introduced to the area in the 17th century and is now known across the country and world. The dining experiences are not limited to seafood. Like any major city, Boston has a wide variety of restaurants to satisfy all cravings. There are thousands of fine dining establishments and casual dining restaurants in the Boston area alone. 

The night scene in Boston is vibrant and eclectic. There are hundreds of pubs, sports bars, and nightclubs for dancing scattered all over the city, including around Fenway Park, Newbury Street, and, of course, Faneuil Hall. 
Bars and nightclubs must close at two o'clock in the morning in Boston. That may seem early if you're relocating from New York City and left a bar recently at four o'clock in the morning. On the other hand, 26 of Oklahoma's 77 counties are dry and don't allow the sale of alcohol.
11. Family Fun and Beaches – Something for Everyone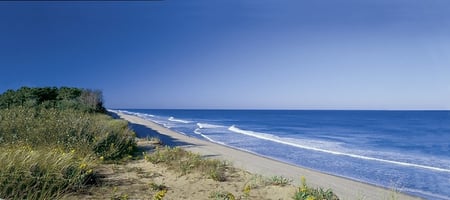 Massachusetts has many options for family entertainment, from the beaches to the amusement parks. Some of the popular attractions are Edaville Family Theme Park, Six Flags New England and several Zoos, including Buttonwood Park Zoo, Stone Zoo, and Franklin Park Zoo in Boston. 

If the beach scene is your thing, Massachusetts offers some of the best coastline experiences anywhere. Coast Guard Beach, which is on the Top 10 Beaches in America list, according to Dr. Beach, is located on Cape Cod and is one of the most visited beaches in New England. Cape Cod, incidentally, is a fun place to visit even if you don't want to spend a day on the beach. Some other beaches to visit in Massachusetts are Good Harbor Beach, Crane Beach, Singing Beach, Spectacle Island, Madaket Beach, Princess Beach, Revere Beach, Plum Island, and Bound Brook Island Beach.

12. Boston Marathon – The Most Important Running Event in the World

The Boston Marathon is an exciting attraction in the area and deserves a special mention. It is known all over the world, and it draws more than 30,000 participants and half a million spectators. It is the oldest annual marathon in the world, established in 1897. Unlike many marathons where you just register and participate, the Boston Marathon requires the participant to qualify by meeting a certain qualifying standard. To qualify a runner must first complete a standard marathon course in a particular time, depending on age and gender. For example, a male runner age 45 must have completed another marathon in 3 hours and 20 minutes or less to earn a spot on the Boston Marathon.

Another way to run the Boston Marathon is to run on behalf of a charity. Through its official charity program, the Boston Athletic Association provides invitational entries to the Boston Marathon to select non-profit organizations. Those organizations use these entries to recruit athletes who pledge to raise funds for their cause. Approximately 24,000 runners each year qualify and 6,000 run for charities.
13. Airports – Get In and Out Fast and in Comfort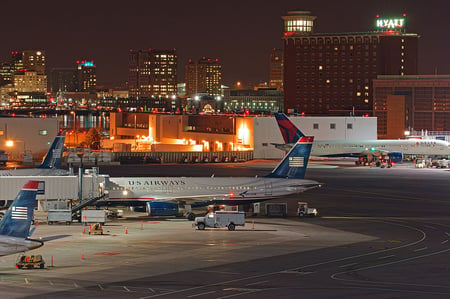 Logan International Airport is one of the 10 best large airports in the US, according to the Wall Street Journal. The ranking evaluated a lot of the essential factors that travelers care about, including reliability, value, and convenience. The airport offers quality amenities, such as high-speed Wi-Fi, great restaurants, which is a rarity for airports in general, and easy ground transportation, including public transit. It's worth noting that the Wall Street Journal also analyzed the average UberX price and determined it was below average at Logan, which is not an unimportant factor for business travelers. Another critical factor is the number of direct flights to most places. For example, while most major airports in the country offer direct flights to LAX, Logan provides direct flights to many of the smaller airports in the Los Angeles area, including Long Beach. In short, if you want to get in and out fast, moving to a city with an excellent airport should be an important consideration. There are many smaller airports around the state, but Logan is the biggest and most important.

Manchester-Boston Regional Airport in Manchester, New Hampshire, and T.F. Green Airport in Providence, Rhode Island are both around 90 minutes from Boston. If you northwest of Boston, Manchester-Regional might be more convenient. If you live southeast of Boston, T.F. Green could provide better options.
14. History – It's Practically a History Book

Most people move to a new place because of its future, and Massachusetts' future is brimming with opportunities. Massachusetts' future, and the entire country, in large part, is owed to the history of the Commonwealth of Massachusetts. As one of the thirteen colonies and the landing place of the Mayflower and the Pilgrims, Massachusetts is a museum of American history. Everywhere you go in the state, you find significant historical sites, and you can sense the pride felt by the people in the area.
The Boston Tea party was one of the pivotal moments that lead to the birth of this great nation. The Lexington Battle Green, properly known as Lexington Common, is in the historic town of Lexington, Massachusetts. It was at this site that the opening shots of the Battles of Lexington and Concord were fired on April 19, 1775, starting the American Revolutionary War.
The growth of textile mills in Lowell, Massachusetts started the American Industrial Revolution. The infamous Salem Witch Trial in 1692 took place in Salem, Massachusetts. Technology created in the elite universities in the state was responsible for the Internet Revolution and the state is a leader in the forthcoming, or perhaps current, Artificial Intelligence Revolution. Boston is a leader in biotech too. In short, Massachusetts has always played a notable role in the biggest trends in the country. 

15. Neighborhood Diversity – A Place for Everyone

The Boston area has some of the most diverse neighborhoods in the country. For example, Boston's Dorchester neighborhood ranks as the 8th most diverse zip code in the country by one survey. The cost of a home may vary significantly in price depending on where home buyers purchase real estate. A modest-sized home within 20 minutes from downtown Boston could cost $700,000 or more. On the other hand, a similar single-family home 45 minutes outside of Boston might sell for between $400,000 and $500,000.
The median price of a single-family in Massachusetts in 2021 was $530,00 compared to $460,0000 in 2020 and $413,000 in 2019, according to the Massachusetts Association of Realtors. The median condo price in 2021 was $470,000, $419,400 in 2020, and $390,000 in 2019.
The suburbs around Boston are often referred to as the South Shore, North Shore, and Metro West. The median price of a single-family home in Danvers, Massachusetts (Essex County), which is on the North Shore and about 30 minutes from Boston, was $648,596 in 2021. Natick, Massachusetts, a community in Middlesex County about 25 miles west of Boston, had a median price of $736,500 in 2021. In Marshfield, Massachusetts, a town about 30 miles south of Boston in Plymouth County, homebuyers paid a median price of $630,000 in 2021. Brookline, a town in Norfolk County that borders six Boston neighborhoods, had a median single-family home price of more than $2 million dollars in 2021.
If you have purchased real estate in another state, you should not assume the process will be the same or similar in Massachusetts. For example, many states use title companies; however, only licensed attorneys may certify title and perform closings in Massachusetts. There are a number of other unique aspects of buying real estate in Massachusetts.
Related: Sign Up For a Free, Customized MLS Account
16. Hospitals – The Finest Medical Care Available

We covered previously the reliable health care system that Massachusetts provides residents, but it's worth giving the hospitals a separate mention. Of the more than 4,500 hospitals in the country, Massachusetts General Hospital was ranked number 4 in the nation by U.S. News & World Report. Of the 16 specialties covered in the study, eight other hospitals in the state were highlighted as top-ranked, including Brigham and Women's Hospital, Baystate Medical Center, Beth Israel Deaconess Medical Center, Lahey Hospital and Medical Center, Tufts Medical Center, UMass Memorial Medical Center, Boston Medical Center, and Southcoast Charlton Memorial Hospital.
It's worth noting that Massachusetts graduates a large percentage of the country's doctors. Harvard Medical School is ranked number 1 in the United States by U.S. News. Many of the countries top doctors in a number of medical specialties work in Boston. As a result, people from around the Globe travel to Boston seeking top-notch, cutting-edge, and life-saving medical care.
In March 2020, WalletHub named Massachusetts the best state for women in part because of women's healthcare. It has high-quality women's hospitals, with more than 85 percent of women having a personal doctor and the female uninsured rate is the smallest nationwide.
17. Four Seasons – Mother Nature Fully Expressed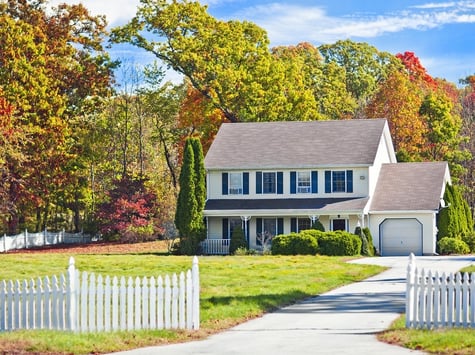 Massachusetts has four distinct seasons, each offering its own beauty. Many people come from all over the country to experience the fall foliage in the state. The foliage creates truly picturesque and story-book scenery. The summers are relatively temperate (but can be humid), the springs are alluring, and the winters are post-card beautiful. Yes, New England's winters can be frigid, but there's something magical about seeing the cities and countryside covered with fresh snow (unless it's a foot or two in a 24-hour period). For those who prefer a little variety in their weather, you can't find a better place to experience the seasons. As New Englander's are fond of jokingly saying, "If you don't like the weather, wait 15 minutes."
18. Unemployment Rate – High Level of Labor Participation
Massachusetts has a diverse economy and excellent economic prospects, but if a large percentage of the population is not participating it creates a wide array of social problems for the state. The good news is that Massachusetts consistently has one of the lowest unemployment rates in the entire country. The 3.9 percent unemployment rate (as of December 2021) indicates that the vast majority of the population is actively participating and benefiting from the prosperity of the state. This sizeable active participation allows government expenditures to concentrate more on infrastructure and public goods, and because a large portion of the population is participating the tax base is more significant than many other states.

19. Day Trips – Mini-Vacations Abound

Massachusetts offers a wide selection of day trips. Day trips often seem like mini-vacations and the state has many to choose from within the state and neighboring states. Some of the most popular excursions that are only a short distance from Boston are Cape Cod (including Provincetown), the Berkshires (Western, Massachusetts); Rockport, MA (North Shore); Kennebunkport, ME; Portsmouth, NH; Providence, RI; and Stowe, VT to name but a few of the many dozens of options that are less than a few hours away from Boston.

20. Museums – A State Rich in Culture

Though the entire state is virtually a museum, rich with history, the state offers some of the best museums in the country, including The Museum of Fine Arts, the John F. Kennedy Presidential Museum, Museum of Science, Boston Children's Museum, Harvard Museum of Natural History, and MIT Museum. There are smaller museums as well, including the Museum of Printing in Haverhill, Massachusetts, and the Pilgrim Hall Museum in Plymouth, Massachusetts. This list is by no means an exhaustive one since there are dozens of more museums and cultural experiences to enjoy throughout Massachusetts.

21. Walkability and Safety – You're Safe to Walk Around

Boston is one of the most walkable cities in the country. If you're living in downtown Boston, all the restaurants you can want are within a few steps. There are plenty of trails and nature walks throughout Massachusetts as well. The city is a marriage of the old with the new. In between great-looking, modern skyscrapers you will find older buildings dating back to the 1700s. The Cambridge area, where Harvard and MIT are located, is also a fun place to walk around with plenty of public transportation in and out of the area.
According to analytics firm NeighborhoodScout, which releases the list of Top 100 Safest Cities, Massachusetts is the safest state in the country. The list includes metro areas with populations of over 25,000. The Bay State, as Massachusetts is sometimes referred to, had 19 of those metro areas on the top 100, more than any other state. Franklin, MA placed second, Shrewsbury, MA ranked third, and Marshfield, MA finished sixth on the nationwide list. The good news is that this trend of low crime is continuing. According to an FBI analysis of crime in the United States, Massachusetts' overall violent crime continues to drop, and property crime has declined too. Considering the economic stability of the state, the higher than average income per resident, and the high labor participation of its residents one can expect (and hope) the low crime rate to remain relatively low in the years to come.