The real estate industry has a lot of jargon that often is confusing to homebuyers. For example, it's not unusual for Massachusetts first-time homebuyers to confuse appraised value, assessed value and, most importantly, fair market value.
The first thing a homebuyer should understand is that there is not any correlation whatsoever between assessed value and fair market value.
A licensed appraiser, who most often works for the mortgage lender, provides an opinion on appraised value. A real estate buyer agent should be able to provide a homebuyer with an opinion of fair market value for a single-family house, multi-family home, or condominium. Cities and towns provide an assessed value on properties for the purpose of real estate taxes.
The following 2:09 audio (set to video) is from an interview of Buyers Brokers Only co-founder Rich Rosa on July 31, 2015, on Boston Herald Radio. Rich discusses the difference between fair market value, appraised value, and assessed value.
The following is the transcript for the above audio.
Rick: Explain the difference between assessed value and the appraised value of property, because I get this from a lot sellers and from buyers that they don't know the difference the two and often they base what they think the property's worth is on the assess value. They get confused between the assessed and the appraised value.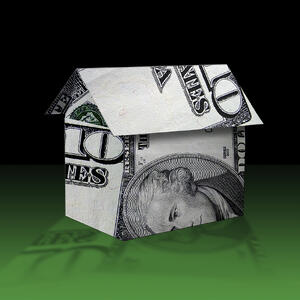 Explain the difference, and how people, both sellers and, just as importantly, buyers should base what the fair value of the property is.
Rich: I'll complicate it even more. What they get confused with is the idea of market value, assessed value, and appraised value. Assessed value is simply the value that a municipality gives a piece of property in order to determine how much you're going to be taxed, what your real estate property taxes are going to be. That number has really no correlation with fair market value.
The appraised value is basically a number that a licensed appraiser comes up with on behalf of the bank because a bank, or any lender, wants to make sure that if they're lending you $300,000 for this house, they want to make sure it's not worth $250, because if you don't make any payments and they have to foreclose, they're going to really be in a hole. That's the appraised value, and that value, quite frankly, in many cases that appraised value that comes back after the appraisal is usually pretty close to what the person is paying, especially if their agent has done their job and done a market analysis.
What buyers and sellers need to be aware of is that what is the fair market value of a piece of property? The way you find that out, obviously, is to have a buyer agent who does that research and helps a client decide, or a home buyer decide, what the fair market value is based on comparable sales and things like that.