Many prospective homebuyers are surprised to learn the home they are touring uses propane gas to fuel the furnace or boiler.
Most homebuyers are familiar with oil, natural gas, and electricity to power furnaces, boilers, water heaters, and stoves; however, they are not as familiar with propane as a fuel for household heating and appliances.
What is Propane?
Propane, sometimes known as liquefied petroleum gas or LPG, is primarily a byproduct of domestic natural gas processing, though some propane comes from crude oil refinement. Nearly 100 percent of propane used in New England comes from the United States and travels to New England via pipeline, rail, and truck.
Propane availability has increased due to the increased supply of natural gas. The United States has been a net exporter of propane since 2011, according to the Propane Education & Research Council (PERC).
Propane is nontoxic, colorless, and virtually odorless, but an added identifying odor allows for detection. Propane vapor is not toxic, but it is an asphyxiating gas.
Why Use Propane in a Home?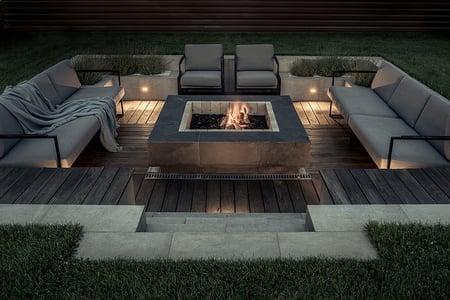 Propane is available where natural gas is not. For home buyers moving from an urban area, natural gas may not be available in their desired suburban or rural location.
Many buyers seek the familiarity of gas fuel, especially for cooking. Although propane prices fluctuate, it typically is less expensive than electric for appliances and operates more efficiently than oil for heating and hot water heating equipment.
Besides heating, hot water, and cooking, homeowners use propane for heating pools and garages and fireplaces, clothes dryers, outdoor fire pits, and emergency power (generators).
Who Owns the Propane Tank?
The propane supplier usually owns and maintains tanks, ranging in sizes from 50 gallons to 1,000 gallons. The type of use determines tank size.
A propane supplier should perform an inspection at every fill and carry out periodic maintenance on the tank. The supplier might replace a tank that requires service, recertification, or repainting.
Homebuyers should ask who owns the propane tank. Sometimes, the homeowner owns the propane tank. Customer-owned tanks may lower propane prices per gallon, but all maintenance and liability for the tank rest with the homeowner. Repairs to a tank are rarely inexpensive, and a homeowner's insurance does not cover repairs and replacement.
Is it Safe to Install a Propane Tank Underground?
Underground propane tanks are heavy-duty steel encased in mastic coating and buried with cathodic protection. The life expectancy of an underground tank is 40 or more years. Propane suppliers install tanks underground for aesthetic reasons.
According to the PERC, installing a tank underground makes little difference in a propane tank's safety, reliability, or performance. In the unlikely event that a propane tank leaks, the liquid propane will turn into a gas and biodegrade into the soil and air without any harmful effects on the groundwater or atmosphere.
A homebuyer's agent should ask the listing agent questions about the underground tank's age and maintenance history. The prospective homebuyer should contact the supplier to gather additional information.
Is Propane Gas Expensive?
Propane is a commodity, and the price per gallon goes up and down. Homeowners receive better pricing when they purchase more propane. For example, a consumer heating their home with propane will receive a better price than one only using propane gas for cooking.
Consumers save money because oil and electric appliances and heating systems are not as efficient as those fueled by propane.